February Athlete of the Month: Bryce Dunkelberger
Hang on for a minute...we're trying to find some more stories you might like.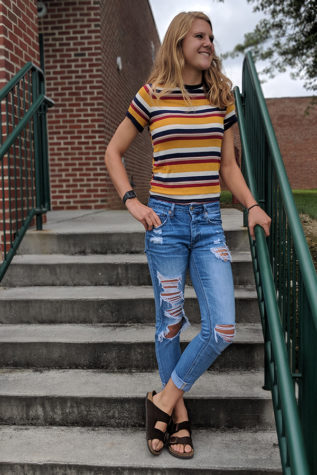 More stories from Meg Tate
February's athlete of the month is Bryce Dunkelberger.  A senior, Dunkelberger was a large part of the wrestling team's successes during this season.  Dunkelberger has been a competitor on the high school team ever since he was a freshman. With the Sectionals Tournament coming up this weekend, we got a chance to catch up with Dunkelberger to ask a few questions on his thoughts and feelings of his last season.
Q1: How long have you been wrestling for?
A1: I have been wrestling for 6 years.
Q2: Do you feel like you have a leadership position within the team?
A2: Yes because I am a senior and have been on the team all four years of my high school career.
Q3: How do you feel this season is compared to last season?
A3: I feel like we've become stronger as a team and closer because we got one of our close friends back (Colton Zimmerman) from a transfer.
Q4: What are your goals for the post-season with it approaching?
A4: Hopefully I will make it to Districts and wrestle smart.
Q5: What were your goals for the team this year?  Did you guys accomplish these goals?
A5: We had two goals for our season, we wanted to win our home tournament which we did; we hosted 21 teams. Our other goal was to win the Hub Cup and set the team points record; we scored 277 points and broke the record.
Q6: How has wrestling in high school affected you?
A6: It taught me a lot about mental toughness and there will always be that extra gear when everything else hurts.
Q7: What are your plans for after high school?
A7: Attend a college to study business.

About the Writer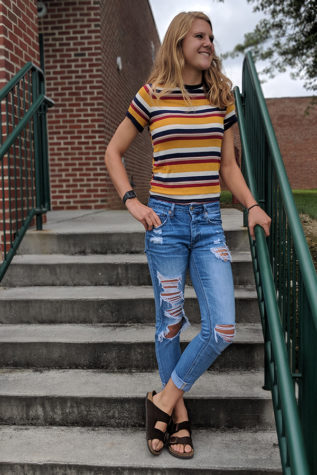 Meg Tate, Sports Editor
Meg Tate is currently a senior at Carlisle High School and this is her third year in Periscope and is the Sports Editor.  Meg is a member of the Senior...