Mad for Minecraft: Why do people "dig" this classic game?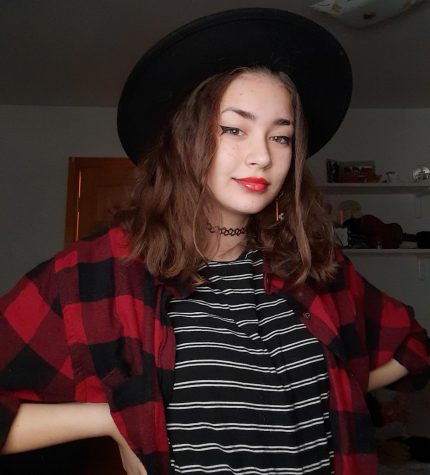 More stories from Renae Greak
Since 2009, people of all ages have been playing Minecraft. Most people, whether they have played the game or not, have probably heard about Minecraft. The game is all over the internet, on merchandise at stores, and is a popular discussion topic among this generation of students. It has been almost 12 years since the first version of Minecraft was released, and people can't stop talking about the game. But what makes the game so popular?
Minecraft is a sandbox and survival game that allows the player to create a world of their own. They can choose to build, go mining, start a farm, or go exploring through the world. They can choose to go solo or play with their friends. 
During the initial release, players enjoyed the simplicity of Minecraft. The game was minimal and relaxing. Throughout the years, Minecraft was constantly being updated by Mojang, the developers behind the game. These updates added new items and objectives into the game. 
For example, one of the biggest and most important updates to Minecraft was the addition of The Ender Dragon in 2011. The goal was to travel to "The End" dimension and slay the Ender Dragon. Doing so would allow The End to be free and would result in the player completing the game. 
These updates helped contribute to the popularity of Minecraft. There was always something new for the player to do. When they think they have done everything there is to do, there's always a new achievement to get, challenge to complete, or item to discover.
The multiplayer option allows you to play with your friends or online with new people. Minecraft has been the start of many new friendships that have started on multiplayer servers. Minecraft is also available on almost every gaming platform, making it easier to play with other people. 
Minecraft also serves as a creative outlet for content creators. During the earlier days of Minecraft, song parodies became very popular on YouTube. Jordan Maron, better known as "CaptainSparklez" got a lot of recognition and fame for creating these parodies. He is most known for creating "Revenge", a parody of Usher's "DJ Got Us Fallin' in Love".  Almost everyone who has played Minecraft will hear the lyric change, "Creeper, Aw Man" and know exactly what that means. Other popular works of his include "TNT", a parody of Taio Cruz's "Dynamite" and "Fallen Kingdom", a parody of Coldplay's "Viva La Vida."
Minecraft Storyline Roleplays are also very popular. The current most well-known storyline is the Dream SMP. The Dream SMP is a survival multiplayer server that started with YouTubers Dream and GeorgeNotFound. Today, there are over 30 other content creators that were added to the storyline, such as musician Wilbur Soot and Twitch Streamer TommyInnIt. The story is about the wars, festivals, and rebellions between The Greater Dream SMP and the country of L'manburg, while Dream and TommyInnit battle for the Minecraft disks "Cat" and "Mellohi." 
The game seems to be popular among the students of Carlisle High School. When asked, most people still said they still play Minecraft.
"I still play during the summer or on breaks when I'm not busy with school," said sophomore Molly Catherine.
Minecraft will always seem to have a special place in the hearts of many players.
As Andrew Swidler said, "[I] haven't played in awhile, but [it] will always and forever be a classic for my childhood."
All these elements come together to make Minecraft a fun game for everyone. No matter what platform you play on, whether you're a serious gamer or don't play video games at all, there is always something for everyone to enjoy in the Minecraft community.
View Comments(1)
Want to help the Herd? Please consider supporting the Periscope program. Your donation will support the student journalists of CHS and allow us to purchase equipment, send students to workshops/camps, and cover our annual website hosting costs.
About the Contributor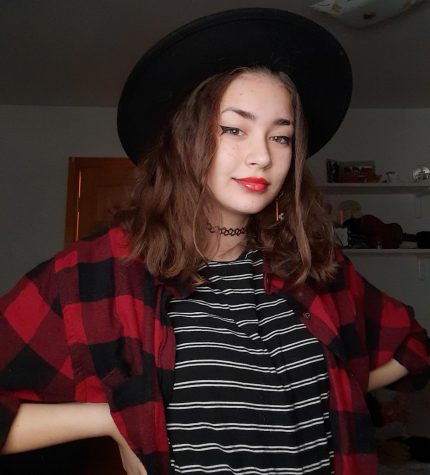 Renae Greak
Renae Greak is a freshman at Carlisle High School. This will be her first year on the Periscope staff. Renae loves photography and writing fiction. Outside...