Diamond in the Rough: 'MLB The Show' superstar Jack Kriner (Video)
This feature originally appeared on Herd TV on January 18, 2022.
[TRANSCRIPT]
In a school full of endless possibilities, one student is becoming a superstar in a very unique way. 
"I'm sure people have heard the name Kriner,"   KDJTV, host of the The Show The Podcast said.
"Kriner" 
"Kriner"
"Kriner" 
You probably already know Jack Kriner from his talent on Herd TV but when the camera cuts, he's the number one ranked MLB The Show player in the world.
"I started playing MLB The Show in 2015 then I started playing the online mode in like 2017, and I recognized I was pretty good at it in about 2018 so I started playing a lot more and seeing how good I was and then I just took it from there," Kriner said. 
Just like offline sports, it takes hard work, time, and dedication to become a champion all things Kriner has mastered but his parents were still skeptical of his hobby until the money started rolling in.
"This man has 15k at 16 years old just from being good at a baseball game," KDJTV said.
"I plan to save it for college," Kriner said.  "It's going to be really nice; it should pay for most of my first year of college and it's just nice, one less thing to worry about."
 At the ripe age of 16, Jack still has a couple of innings left in his career.
"My goals are just to win more tournaments and win more money but keep having fun playing it," Kriner said.
Barring any curveballs, Jack Kriner has definitely hit his hobby out of the park.
Leave a Comment
Want to help the Herd? Please consider supporting the Periscope program. Your donation will support the student journalists of CHS and allow us to purchase equipment, send students to workshops/camps, and cover our annual website hosting costs.
About the Contributor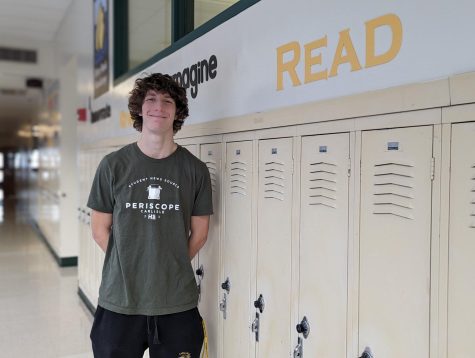 Jarrett Wilson, Editor-in-chief
Jarrett is a senior at Carlisle High School. He enjoys being very active outside of school, he plays three sports for the Herd and is a member of senior...