About
Periscope is a student-created news publication whose mission is to showcase student achievement, inform the Carlisle High School community of upcoming issues and events, and provide entertainment for students at CHS.   The Periscope staff produces an online website and a print magazine while learning the roles of staff writers, photographers, editors, and business managers.  We will uphold all press standards in the creation of this publication and abide by ethical and legal practices set in place by press laws.
Contact us at [email protected] or on Twitter at @chsperiscope.

Recent Sports Scores
Saturday, April 21

Softball

CHS 10 - Cedar Cliff 3

Saturday, April 21

Baseball

CHS 1 - Cedar Cliff 13

Saturday, April 21

Boys Lacrosse

CHS 5 - Hempfield 22

Friday, April 20

Girls Lacrosse

CHS 9 - Spring Grove 5

Friday, April 20

Boys Tennis

CHS 4 - Cedar Cliff 1

Thursday, April 19

Boys Volleyball

CHS 1 - State College 3

Tuesday, April 17

Boys Track

CHS 41 - State College 105

Tuesday, April 17

Girls Track

CHS 74.5 - State College 75.5

Loading ...
Staff Profile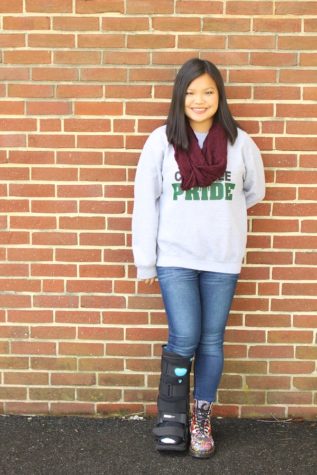 Claire Neiberg
Student Life writer
Claire Neiberg is currently a senior at Carlisle High School and is already loving her first year of being on the Periscope staff.  When she is not enduring the craziness of senior year, you can find...