May I Have a Refill?: A Review of CHS Coffeehouse's 2023 Winter Show
CHS Coffeehouse brewed up a spectacular performance. The air was filled with laughter, fun, and amazing musical talent. "The Refill," held on January 6th in the Swartz Auditorium, was a night to remember. 
The opening band, Moufwash, featured Addison Owens, Nic Swartz, and Ethan Kessler. Moufwash is a new band for this year and they had a special performance by Andrew Bordner. They performed three pieces, and their opening song was an original called "Monday." Nic Swartz's voice is extremely powerful and left the audience in awe. This band has a bright future for Coffeehouse, and  it is clear to everyone that this band works extremely hard to bring a bold performance every time.
Many other bands that performed that swept the audience off of their feet. Andrew Bordner, Chase Perabo, and John Smith make up the band Soy Ploy, which had a killer performance. Their instruments added spice to the show.
Bella Rose, only solo act of the night, used her guitar and vocal talents to perform something incredible. Following Rose, the Master Sheffes, a sister duo of Ashley and Emily Sheffe, left the crowd speechless with their angelic voices and heartfelt song writing.
The LemonLimes (Grace Pak, Alyanna Montgomery, Jay Barker, Gale Clark and Chase Perabo) and Love In Lilac (Alessia Ianuzzi, Aroostine Lively, and Laura Sands), all went on the stage and blew the audience away with their talents. Not only are the vocal talents remarkable, but they also use several different instruments for a performance like no other. They use ukuleles, violins, and even the cajon! These bands helped to create a remarkable night for everyone watching. 
Zesty Anana, featuring Maeve Evans, Adelaide Kradel, Elizabeth Bordner, and Ana Bondy is a new group of all Freshmen! This band proves to everyone that the program will only improve with time. This is great to see and exciting for the future of Coffeehouse. 
The varied song choices kept the show interesting with different genres and styles of music.  For example, Under The Floorboards, which consists of Jay Barker, Charlie Carlton, Nic Swartz, and James Crawford, chose two significantly different songs. They performed "One Of These Nights" by The Eagles and the rock song "She Wants Me (To Be Loved)" by The Happy Fits, The contrast of these songs made their performance interesting for the audience.  Also, The Static Station made up of Eva Ball, Sarah Forrester, Tom Gehman, and Elena Rossmussen used a variety of songs that differ from the expectations of Coffeehouse, like "R U Mine?" by the Arctic Monkeys. 
The vocal talent in this performance specifically made it even more exciting to attend. Notable vocals included: Jay Barker's soothing and emotional vocal performance, Alyanna Montgomery's euphonious voice, and Love In Lilac's beautiful harmonies.
The atmosphere of Coffeehouse is comfortable, and it tends to be a time where all can relax and enjoy music. The performers and audience there are very supportive of one another. It is easy to see the dedication of the students and program coordinators.
In addition to bands and musicians, Coffeehouse also features poets. The poet coordinator, Ryleigh Underwood, picks poets to showcase their work at Coffeehouse. Some extremely talented people that read their poetry were Lizzy Forrester, Alyanna Montgomery, Ollie Daniels, Elias Kradel, and Dinela Dedic. The writing skills measured up to beyond the expectations while being relatable and emotional.
CHS is very passionate about giving everyone opportunities for their talents. Once a year at "The Refill," there is a grant opportunity for juniors who apply which provides money musical equipment, lessons, or experiences. The winners of the grant this year were Sarah Forrester and Tom Gehman, both members of The Static Station.
This performance was an unforgettable one. My main highlights of the night were Under The Floorboards performing "She Wants Me (To Be Loved)" by The Happy Fits, The LemonLimes performing "Linger" by The Cranberries, The Master Sheffes performing their original songs, and Love In Lilac performing "Kill Bill" by SZA. While every performance was amazing, these specific songs made the night the most memorable on a personal level. The bands picked songs that were trending and familiar to the audience while being favorites of the performers. 
CHS Coffeehouse always has a great performance, but the 2023 "The Refill" was definitely a highlight and night to remember. The Refill was satisfying and audience members are eager to come back for more.
View Comments(1)
Want to help the Herd? Please consider supporting the Periscope program. Your donation will support the student journalists of CHS and allow us to purchase equipment, send students to workshops/camps, and cover our annual website hosting costs.
About the Contributors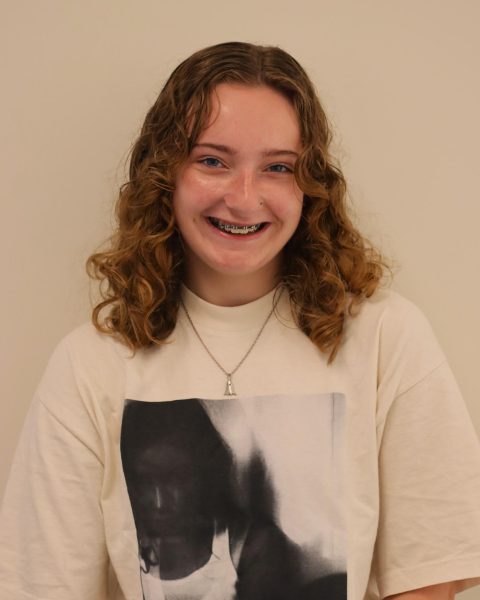 Lyric Koch, Perspectives editor
Lyric Koch is a sophomore at Carlisle High School. She is excited for her second year on staff and first year as an editor. She is a member of the Shakespeare...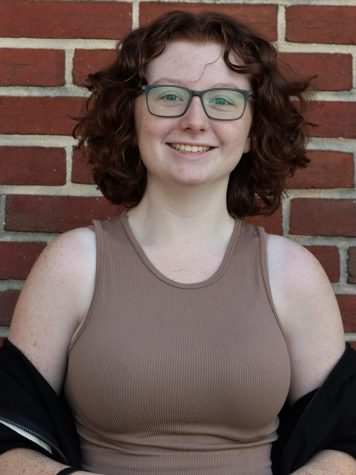 Ryleigh Underwood, Editor-in-Chief
Ryleigh Underwood is a senior at CHS and this is their fourth year on the Periscope staff. They are the manager of CHS's improv troupe, Wingin' It, the...