The pandemic advantage: YouTubers make the most of at-home possibilities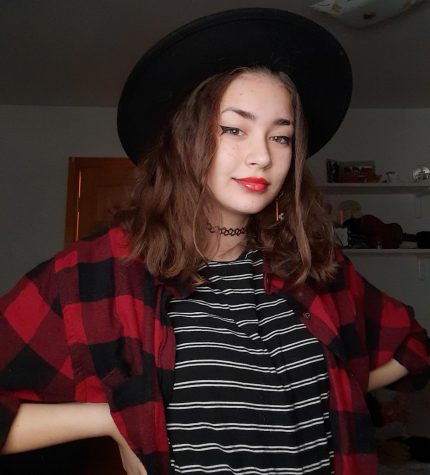 More stories from Renae Greak
2020 is finally far behind us and has been left in the past. Though there was a lot of bad this that happened, some good was able to come out of it. 2020 was a big year for content creators on YouTube. While being quarantined, a lot of YouTubers spent the time inside focused on making content and growing their channels. With Minecraft spiking in the gaming community once again that year, Minecraft YouTubers and Minecraft content became very popular amongst viewers. Many content creators were able to grow and break milestones at incredibly quick rates.
With almost 19 million subscribers, Dream is one of the most popular Minecraft YouTubers at the moment. Dream is well-known for Minecraft speedrunning. A speedrun for any game focuses on completing the game as quickly as possible. He currently holds the 12th place spot in the 1.9-1.15 category for speedrunning, but has had records in 6th place as well. 
Dream is also very well-known for his Minecraft Manhunt series, where he tries to speedrun the game of Minecraft and kill the Dragon before his friends and fellow content creators, GeorgeNotFound, Sapnap, BadBoyHalo, and Antfrost hunt him down and stop him. 
In 2020, Dream created the Dream SMP, a survival multiplayer world for him and his friends. The server was originally going to be a fun server for him and other small creators to make content and grow their channels, but the server ended up having a storyline attached to it that was full of war, conflict, and mystery. For the earliest and most recent events in the story, Dream played the main antagonist as a "tyrannical ruler" over the server.
So far in 2021, Dream released a song called "Road Trip" that features the singer PmBata. The song is about reminiscing on past experiences with someone each person cared deeply about, and life has changed since they were 18, and is currently working on a new song called "Mask".
---
TommyInnit is a very popular British content creator. He is well-known for his high energy and priceless reactions on stream and in videos  At the age of only 16, he is currently the biggest streamer on the Twitch Platform. At the beginning of 2020, Tommy averaged around 500 viewers, with just under 26,000 followers on Twitch. He currently has 4.4 million and averages 125,000 stream viewers.
The main game that he plays is Minecraft, but he has also streamed games such as Among Us and Terraria. TommyInnit is often joined in videos with his friends Tubbo, Wilbur Soot, Philza Minecraft, and Technoblade. Tommy joined Dream and his friends on the Dream SMP on July 4th, 2020. Tommy was often looked at as the main character in the storyline. His main goal is to reclaim the music disc that had fallen into the hands of Dream. During the final war, "The Dream SMP Finale", he was able to secure both discs that he had lost, and lock the villain away in Prison. During the finale stream, Tommy peaked at over 650,000 viewers, the fourth most viewers in one stream.
TommyInnIt has been making the transition from Twitch to YouTube in 2021. He has been focusing on making higher-quality YouTube videos and streaming less frequently than he has in the past. Currently, he has over 7 million YouTube subscribers.
---
Possibly the quickest growing content creator of 2020 is Ranboo. Ranboo started posting content on TikTok in September of 2020. After multiple videos went viral, he was able to grow on YouTube and Twitch, getting attention from bigger creators with more recognition. Ranboo was also given a chance to join Dream and TommyInnit on the Dream SMP on November 27th, 2020, and has since taken over the role as the main character. His character is known for having trouble trusting others and remembering past events and is based on the Minecraft mob, the enderman.
2021 has been a big year so far Ranboo. On February 20th, 2021, Ranboo held a 12-hour "subathon" on Twitch, an online site that allows you to watch live broadcasts by streamers around the platform. His goal was to become the most subscribed-to streamer on the Twitch platform. (A Twitch subscription is a way you can support creators on Twitch which can be done by paying a monthly fee or subscribing with Twitch Prime for free, after linking an amazon prime account to Twitch.) All the money made from that stream was donated to the Trevor Project, a 24-hour toll-free suicide hotline for LGBTQ+ youth. Ranboo may not be the biggest streamer on Twitch, but he was able to accomplish a lot in one day. He was able to raise over $100,000 for the Trevor Project and got 44.5 thousand new subscribers in one day, setting a new record. Ranboo is one of only three people to ever hit 100,000 subscribers on Twitch. 
Ranboo is currently sitting at 1.5 million YouTube subscribers, 1.7 million Twitch followers, and 1.5 million TikTok Followers. Ranboo has stated multiple times on his streams, "My goal for 2020 was 50 subscribers", and was able to reach 30,000 times that amount in just a couple of months. March 11th, 2021 will be 6 months since Ranboo's first stream on Twitch.
Leave a Comment
Want to help the Herd? Please consider supporting the Periscope program. Your donation will support the student journalists of CHS and allow us to purchase equipment, send students to workshops/camps, and cover our annual website hosting costs.
About the Contributor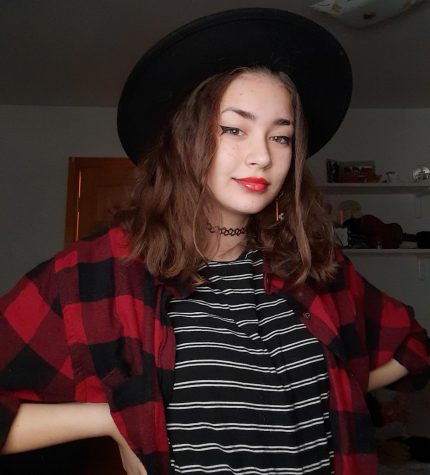 Renae Greak
Renae Greak is a freshman at Carlisle High School. This will be her first year on the Periscope staff. Renae loves photography and writing fiction. Outside...