Women's History Month: shining a light on violence against women (Editorial)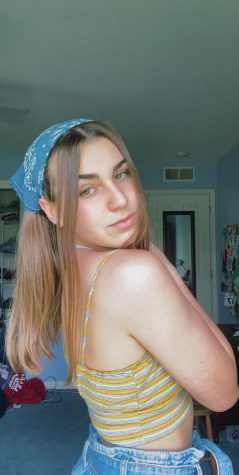 More stories from Kathleen O'Neill
Women's History Month was highlighted in the media this year but felt like something that was a newer topic of discussion. But that is currently changing, possibly because this past month, this celebration was noticeably marked by terrible violence against women; while not new, the juxtaposition has gotten people talking more than ever. 
Something that we are more familiar with is International Women's Day. It all started with an education task force in Sonoma California pushing for recognition for women in history. They got together and in 1978 they organized a "Women's History Week."
The website for the National Women's History Alliance posted the background of the month saying, "The week March 8th, International Women's Day, was chosen as the focal point of the observance. The local Women's History Week activities met with enthusiastic response, and dozens of schools planned special programs for Women's History Week."
This small movement on a local scale led to a revolutionary movement towards a National Women's History Week. This movement led to the first National Women's Week declared in 1980 by President Jimmy Carter.
After the president and Congress recognized this week, it remained a big task to organize with a different set of dates each year. States began recognizing March as the designated Women's History Month by 1986 and it eventually was included in curriculums in schools.
More recently, Women's History Month has been celebrated through violence. March 2021 has been like a highlight reel for crimes against women. The world celebrated women on March 8th, glorifying their experiences in history. Two days later, a woman's body was found in Kent, UK who had been abducted by a police officer in London a week before. This woman was walking home on well lit streets, talking on the phone, wearing running shoes and modest clothes; everything women are told to do in order to stay safe.
On top of all of her precautions, Sarah Everard was still kidnapped and killed by the very same police officer who was supposed to be out on the streets protecting her that night. The same people that society tells us are safe to trust became any woman's worst nightmare when he felt entitled enough to take a woman living her life and decided to end it. 
A vigil was held on one of the last street corners Everard was known to have walked, and at this vigil the same police force who had let Sarah become a victim arrested and manhandled thousands more women. 
In an article by the NY Times in the UK, writer Stephan Castle quoted, "'Our leaders and those that hold power and influence need to listen to what women and girls are telling them we are experiencing,' said Deniz Ugur, deputy director at the End Violence Against Women Coalition, a campaign group."
In the UK media, a statistic said that 97% of women over the age of 18 have been harassed on the basis of their sex. That one statistic has taken the internet by storm. Users on Tiktok have been spreading awareness about the 97%, and as more attention is drawn to the stat, more and more women have been realizing they are part of it. 
Violence against women has been happening for as long as history can be tracked. Before the 20th century in the US, it was legal to sexually assault your wife because she agreed to marry you, and so she signed her rights away with that marriage. That doesn't feel like equality and justice for all to me. 
Even since then, it has turned into a battle between her word and his, with the latter being heard much louder than the former. It is not just a women's issue, as the perpetrators are almost exclusively men. There is obviously an issue somewhere along the line, as women are rarely the perpetrators of sexual violence. 
1 in 5 women have experienced sexual violence according to the CDC as opposed to 1 in 34 men in their lives. This statistic is alarming, as it is probably too low. Many women do not report their assaults or experiences with sexual violence out of shame, fear or lack of faith in the justice system.
During women's history month this year, a spotlight has been placed on this prevalent violence. Women face their oppression in silence for most of the year, but during a month meant to celebrate us, women are using the attention to highlight a problem.
The problem is not with women per se, but rather with the way men treat women. Society from a young age tells men that they can objectify women, and very few questions are asked. Things like dress codes tell girls that they have to cover their shoulders so that they don't distract the boys around them from learning. It is never teaching boys that they should be focused on their school work and not their female peers bodies. These harmful dress codes are implemented as early as middle school, and that has been proven to be very damaging for 12 year old girls. 
This message of victim blaming is something that women all over the world have come together to see an end too. The majority of adult women have been sexually assaulted, harassed, cat called, or otherwise abused by a man at some point in their lives. Many women experience this harassment before their 18th birthday. There will never be an accurate statistic due to the vastness of fear or distrust that the justice system has given to victims. There is rarely justice served, so many do not see the point of even reporting these crimes. 
It may not be all men, but it certainly is most, if not all women.
Disclaimer: Articles designated as "Editorial" represent the views and opinions of the author, not the 2020-2021 Periscope staff, CHS/CASD administration, or the CHS student body.
Leave a Comment
Want to help the Herd? Please consider supporting the Periscope program. Your donation will support the student journalists of CHS and allow us to purchase equipment, send students to workshops/camps, and cover our annual website hosting costs.
About the Contributor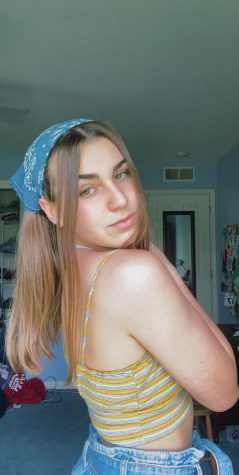 Kathleen O'Neill
Kathleen O'Neill is currently a senior at Carlisle High School. This is her third year as a Periscope staff member. In the past, Kathleen has written...