Bison Block: Could we use it to bring back clubs? (Editorial)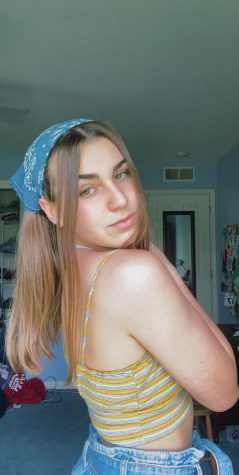 More stories from Kathleen O'Neill
In a time where we are struggling to get students back into the classroom, many of the commodities that made school enjoyable have had to be left behind. In this effort to return to normal, many of the elements that made the school version of "normal" bearable are gone, such as clubs.
The club period at Carlisle High School during a normal school year would be a 45-minute period where students select a group to explore different interests during this time.  There are many clubs, things from Disney Movie Club to more traditional clubs like Shakespeare Troupe and Poetry Writing Club. Some groups like Student Council also used it to have regular meetings. Everyone can pick something that they feel they would enjoy as a break from their everyday classes. 
About a year ago when the world closed down, school, as well as every other public activity, fell victim. That was the end of normalcy for the time being. Schools have been trying to make it work so that students can come in person at all, and the previous routine nature of school is the exact opposite of what we have now. 
With the club period being gone, a new kind of period has arisen: Bison Block. It is a time-filler with our new block scheduling at CHS on Tuesdays and Fridays. It is basically a free period for most students,  but for some, it is very similar to a club period. 
Not many clubs have been able to function, but our student government certainly has been trying. In previous years they met during club periods and occasionally after school. This year, Bison Block is stepping up as a stand-in.
The Senior Class Council has been meeting every Bison Block since the council formed its team for the year. They have since planned modified homecoming events, a homecoming court, and crowning a queen. They are also planning other events to give the class of 2021 a senior year to remember… more than it already is. 
Similarly, the Junior Class Council helped the Student Council out with the digital Homecoming pep rally this past fall. Not many events have been able to happen in person since the most recent shutdown. 
"It has been a struggle [this year] to be engaged with the school," said Jarret Wilson, junior class president. He went on to say, "We were really able to work with each other during [Homecoming] spirit week and help with the pep rally."
Another club that was functioning before the most recent return to Tier 1 was an anxiety support group run by Delia Roper, a history teacher at CHS. They meet at different times once a week during a normal school year, but this year not so much. Before the school moved into an extended tier 1 schedule, the group was meeting when able during Bison Block. 
"My hope is that once we have returned to Tier 2 consistently, we will resume our support group," said Roper. "I know that so many students are struggling right now and am constantly working to think of ways to provide assistance during this crazy schedule."
While not traditionally held during club period, Model UN is a club here at CHS that has been taking advantage of the Bison Block period.  In addition, the international organization Model UN is still holding their annual conference for students across the world. This year however, instead of traveling to New York City, New York City will be coming to our CHS members with a virtual conference. 
When talking about the upcoming conference, Maya Neiberg, president of our local chapter of Model UN said, "For CHS, the conference will be entirely online. We will be using Zoom to attend our debate sessions. Other than it being virtual the conference should run similarly to how it would if we were in person."
Clubs may return eventually, but in a time where they feel more necessary than ever, what are the options for continuing them this year? There seems to be ample free time during Bison Block for students to get involved with something they enjoy, while still being safe in school. There are many safety guidelines that must be in place, but a way to help students would be welcome.
Disclaimer: Articles designated as "Editorial" represent the views and opinions of the author, not the 2020-2021 Periscope staff, CHS/CASD administration, or the CHS student body.
About the Writer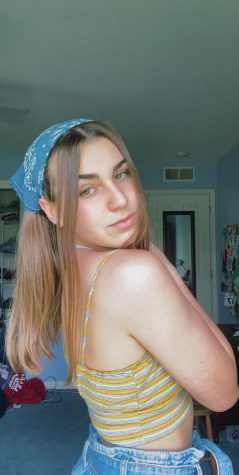 Kathleen O'Neill
Kathleen O'Neill is currently a senior at Carlisle High School. This is her third year as a Periscope staff member. In the past, Kathleen has written...