Standing tall and proud: 'Tall Girl' has important messages for all (Review)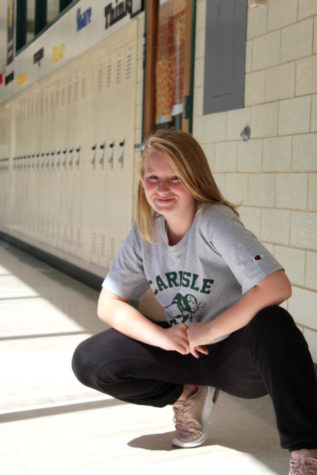 More stories from Nadia Startzman
As much as you might want to stand out from the crowd, sometimes it is hard to avoid being seen. 
The new movie Tall Girl, which can be found on Netflix, is a romantic comedy with important life lessons. It isn't up for any awards yet but after a while, more and more people will start noticing the important parts of this movie. 
The film focuses on Jodi (Ava Michelle)'s struggles with being tall, and how she felt throughout her sophomore year of high school. Other major characters include Stig (Luke Eisner), the foreign exchange student Jodi falls for, Dunkelman (Griffin Gluck), one part of Jodi's triangle of friends who is in love with her, Harper (Sabrina Carpenter), Jodi's beautiful, short older sister, and Fareeda (Anjelika Washington), Jodi's other close friend. 
I found this movie relatable in reverse; Jodi is the really tall girl in her school, and I am one of the shortest girls in school. Ava Michelle, the actress who plays Jodi, is 6 foot 1, and I am 4 foot 10.
The movie makes a point of saying bullying isn't cool or funny, and just because someone looks different from the rest doesn't mean its a bad thing. Jodi may have stood out from the crowd, and she may have been insecure, but she needed to learn that it made her unique. Her family helped point that out.
So did her friend, Fareeda. 
"One day Jodi, one day when you get picked on and made fun of, your not gonna hide in a bathroom stall," Fareeda said. "You're gonna stand up and say 'This is me, I love all 73 inches of myself, and there's nothing you can do to change that,' that is my wish for you."
Another lesson that I thought was important was that she needed to stop looking to make her life better, because most of the best things were right in front of her; she just needed to open her eyes. 
There are some really funny parts of this movie, as well as some sad parts. The sad parts would be would include almost any time her dad comes into view, and when dealing with the consequences of Jodi's bullying.  Funny parts would include when she and Stig are on the train, and homecoming at the end of the movie.
Specific characters invoke different emotions. Kimmy Stitcher (Clara Wisley) causes anger because she doesn't care who you are or what you are, she will do anything to make you feel like less. Fareeda causes some happiness and spreads joy when she enters the room. 
Besides the movie Tall Girl, Nzingha Stewart has also directed Love by the Tenth Date and With this Ring. Stewart may have only directed 3 movies so far,  but she is on a roll to make one of them worthy of an Oscar or another award. Stewart's other movies do not directly relate to Tall Girl, with the exception of having life lessons.
The production for the film was very strong. Any time there was background music, it was very soft, and it perfectly flowed with the movie.
The film gave new actors a chance to shine. Eisner and Michelle were both in their first movie roles.  Outside of the movie, Esiner is a model and musician, and Ava is currently the face of Teen Vogue. 
Rotten Tomatoes gave this movie a 38%, but in all actuality, many movies rated 40% and under by Rotten Tomatoes are actually good movies. People have criticized this movie, and Netflix as its producer, for many reasons, including that Jodi is overreacting about her height, such as "only 6'1?" and "Why does Tall Girl act like everyone else in high school is an elf?"
I would recommend this movie to people who like romantic comedy movies. People ages 12 and older should watch this movie and it can be used as an example of bullying and its effects on a person.
About the Writer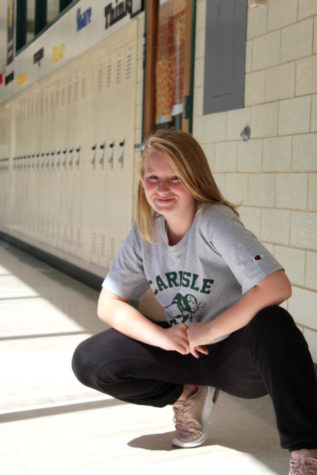 Nadia Startzman, Staff writer
Nadia Startzman is a freshman in her first year on the Periscope staff. She enjoys to draw, sing, read, and write. Outside of school, Nadia enjoys to play...