A "Mini" gathering: Students celebrate Mini-THON at Winter Week pep rally (Photos)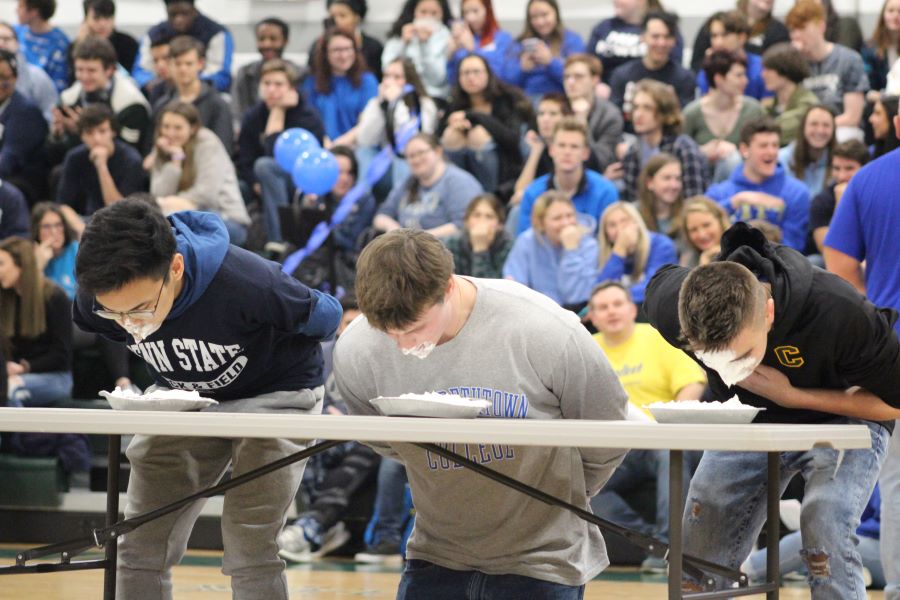 On Fri. Jan. 24 all CHS  students gathered in the McGowan Gym, to introduce our Winterball court and to talk about Mini-THON. 
Friday's spirit day was upperclassmen (12th and 11th grade) vs. underclassmen (10th and 9th grade), where upperclassmen wore blue and underclassmen wore gold, the colors of Mini-THON.  Gail Frassetta, a representative from Thon spoke during the pep rally about how much the school has raised for their program in years past and said that we were one of the most helpful schools as far as donations went. 
Thon is a foundation that helps families in need to pay for medical bills that insurance does not cover, for children with cancer.  
Matt Fahnestock, head of student council, and put together decorations and set up for this event, including the mini-contests that occurred during the pep rally. One of the activities during the pep rally, for the Winterball court, was a pie-eating contest, no hands and they are on the clock, whoever ate the entire pie or was the closest to finishing won. 
Another activity that was planned was the obstacle course; it included spinning in a circle with your head on the top of a bat for a number of times then running across the gym to tag the next person in line. The next teammate in line must "swim" across the gym on a scooter while lying on their stomach; that teammate must tag the next two people in line. These two teammates must leapfrog and tumble across the gym without fail. 
To conclude the pep rally, Fahnestock announced the upperclassmen as the winner of spirit week.
About the Writer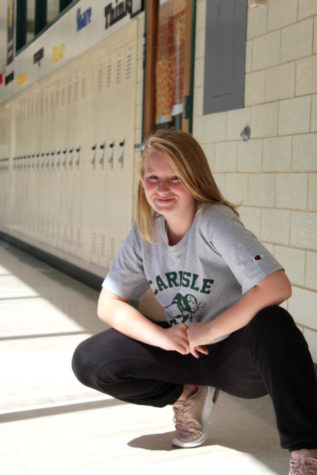 Nadia Startzman, Staff writer
Nadia Startzman is a freshman in her first year on the Periscope staff. She enjoys to draw, sing, read, and write. Outside of school, Nadia enjoys to play...