Circling the Big Apple: Girls indoor track heads to Nationals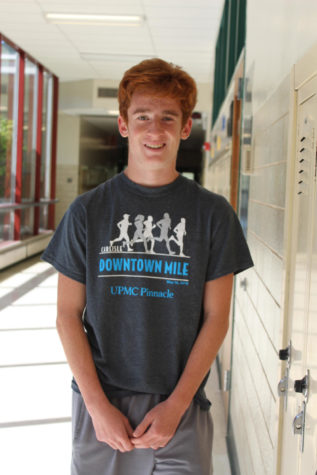 More stories from Sam Salomone
The Carlisle Girls indoor track team is set to run circles around the competition in New York City.
The team of Sophia Toti, Savannah Hossfeld, Sophie Salomone, and Karlie Powell will compete in the 4 x 1-mile relay race at The Indoor Track National Championships on March 14 in the Big Apple. 
The competition has runners from all across America hoping to win one of the greatest honors in running. 
This is the first time this group of girls will run together in a national competition and the first race at nationals for all of them except for Toti, who competed in the one mile at Indoor Nationals last year. 
On March 1,  three of the four girls competed in the state track meet in the distance medley relay (DMR) and placed third overall. The team consisted of Alyssa Dyson who ran the 400, Hossfeld, who ran the 800, Salomone who ran the 1200, and Toti anchored in the 1600. It was Toti who pushed the team to third after her incredible 4:52 mile. Powell sat out at states, and Dyson, who is more of a mid-distance runner, ran the 400, but she will be back to race at Nationals.
At nationals, the team will run the 4×1 mile relay, meaning each member will run a mile on the track before passing it off. Each of the four girls ran excellent times this year to qualify. Powell ran 5:34, Hossfeld ran 5:36, Salomone with 5:22, and Toti had her best individual time with an absurd time running a 4:58.
The team is both nervous and excited.
"I am looking forward to being able to compete against many amazing runners!" Powell said. "And the New Balance bags, of course." 
Not only are they excited, they realize how much of an honor it is to compete. 
"It feels incredible and one of the highest honors you can get in running which really lets you know that you've made it," Hossfeld said. 
While the season ended for everyone else, the girls are still training hard.
 "It's been difficult," Toti said. we know that this is a really important race so we're giving everything we have into our training so that we can race the best that we can." 
The team has high hopes for the race. 
"This one is going to be hard to achieve but we'd like to be all American which means that we get top six [which] makes us one of the best in the country," Toti said. "If we can't do that we would like to do really well in our heat and have a great time."
Check back here next week for an update on how the girls performed at Nationals. 
About the Writer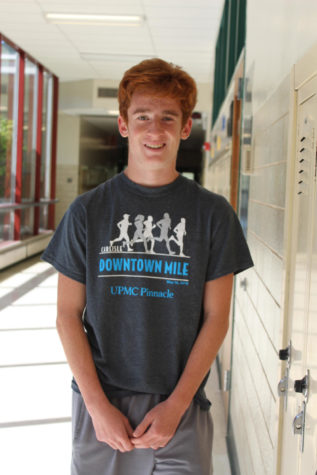 Sam Salomone, Staff writer
Sam Salomone is a freshman and on his first year on Periscope staff. He enjoys to write about and watch sports. Outside of school, he enjoys running cross...