Messages of love: Sophomore class council sells Valentine's candy grams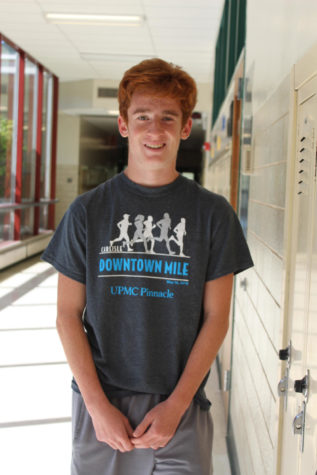 More stories from Sam Salomone
Valentine's Day has come and gone, but the memory of sweet treats remain as students at CHS were able to buy special gifts for those important to them.
The Sophomore Class Council sold Candy Grams, lollipops with special messages attached, for Valentine's Day this year. Students had the chance to purchase them at lunches or by sending money to the office.
 The purpose is to raise money for the Class of 2022's fund; the money raised will go towards future expenses, such as prom and class trip.
Dana Smetana, the council adviser, sent an email to all families in the school giving them the chance to buy some. She tells parents and students that "you can treat your child, grandchild, friend, teacher, or staff member to a special Candy Gram."
Students who both gave and received them enjoyed the new fundraiser. They enjoyed the quick and easy convenience of buying them, the low price, and delicious taste.
Charlie Gayman, a 9th-grade student, had an idea to surprise his friends with a gift on Valentine's Day.
"I thought it would be a fun and cheap gift to give to my friends," Gayman said.
He was very impressed with the feedback he got and was very satisfied with his purchase.
"Absolutely," said Gayman. "My friends loved the candy and it was a fun way to show my friends appreciation without spending too much money." 

Loading ...
Freshman Eric Hazlett received a nice surprise when he noticed a piece of candy sitting on his desk with his name on it.
"I was surprised, but happy because it was super nice to get a piece of candy unexpectedly during the day," said Hazlett. "It really made my day."
Hazlett won't make the mistake of not purchasing a Candy Gram in future years, if the fundraiser returns.
"I wish I would have now because I wish I could give my friends that same feeling."
The treats were fun for the Class Council members to sell as well. Class Council Member Carter Smith enjoyed the financial aspects of selling the treats.
"It's an easy and effective way for Class Council to make money," Smith said. "It is also a fun Valentine's activity that students have the opportunity to participate in." 
He was so impressed with it, that he would like to continue this new fundraiser.
"I have received a lot of positive feedback from my peers, so yes, I would love to do this again," Smith said.
Hopefully, Candy Grams are here to stay for future years, and we can carry on the new tradition. This fundraiser allowed students to show how they care for their friends, all while eating delicious treats. 
Did you buy or receive any Candy Grams this year? Let us know in the comments below! 
About the Writer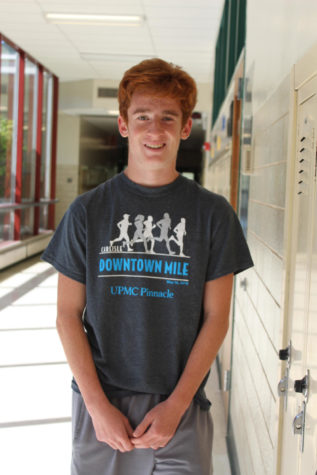 Sam Salomone, Staff writer
Sam Salomone is a freshman and on his first year on Periscope staff. He enjoys to write about and watch sports. Outside of school, he enjoys running cross...