PIAA rules change gender participation in high school sports
High school sports team rosters may look different in the future, and they're not adding positions.
On June 19, the Pennsylvania Interscholastic Athletic Association (PIAA) passed a bylaw that will support participation for female athletes. This includes the issue of boys playing girls sports and boys participating on girls teams.
The bylaw talks about opportunities for female athletes, the risk of injuries to girls and the possibility of boys providing a significant competitive advantage. The topic of whether or not it is fair to allow boys to play on a girl's team has been a topic of interest for almost 20 years.
Historically, females are underrepresented when it comes to athletics. This is why the PIAA Board of Directors was so motivated to adopt this bylaw. The rules are intended to give girls more freedom while protecting them at the same time.
The safety of female athletes is always a concern when addressing this rule. If a boy will bring significant competitive advantage, he may not be allowed to join the team.
"This is a watershed day in the history of PIAA. With the unanimous support of the Board of Directors, we believe we have crafted a bylaw that will expand opportunity for female athletes, protect the ideals of fair competition and conserve the health and safety of our female participants," according to PIAA Executive Director, Dr. Robert Lombardi.
In this process, principals have been given more control of who participates in sports. They were given discretion to decide whether a boy should be allowed to play on a girl's team and vice versa. These teams would be known as mixed gender.
In schools where there are girl and boy-equivalent sports (boys and girls soccer, boys and girls basketball, boys and girls cross country, etc.), such as Carlisle, this new bylaw won't make much of a difference.
Carlisle hasn't had a mixed gender team within the last 20 years.
According to George Null, CHS's Athletic Director, "We are very unique in the concept of representation. We are about 50/50 when it comes to participation. This year especially the amount of male and female athletes is pretty balanced. If anything there are a few more female athletes."
Related story: Girls golf takes a swing at more participation.
The major sports that could be affected by mixed gender teams would be wrestling, football and field hockey. Girls have started to express interest across the country in being a kicker on football teams, especially if the girl has experience in soccer.
Wrestling is another sport that girls have expressed interest in playing. However, a girl's personal boundaries and safety are at risk when it comes to wrestling. In regards to Carlisle, Null believes that "this gives us a clearer picture of what's acceptable and not acceptable."
Boys have expressed interest in field hockey teams across the country and state. Since field hockey is a physical sport, the safety of the female players would have to be taken into consideration.
Leslie Tritt, CHS head field hockey coach, stated that "it's a step in the right direction" when asked about the new bylaw.
Another part of the Mixed Gender Participation Rules and Regulations states that "for Post season purposes, Mixed Gender Teams (other than in the sport of Spirit) shall compete only in the sport classifications designated for boys."
This means that if the Carlisle Field Hockey team was to go undefeated and there was a boy on the roster, the team would not be allowed to advance past the regular season. Advancing to playoffs would not be an option.
Null feels that "these changes are long overdue. We want to give everyone an equal opportunity to participate."
The new bylaw went into effect for the 2014-15 school year.
What are your thoughts on this new bylaw? Girls, how would you feel if a guy were to join your team? Guys, how would you respond to a girl playing football or wrestling?
View Comments (13)
Want to help the Herd? Please consider supporting the Periscope program. Your donation will support the student journalists of CHS and allow us to purchase equipment, send students to workshops/camps, and cover our annual website hosting costs.
About the Contributors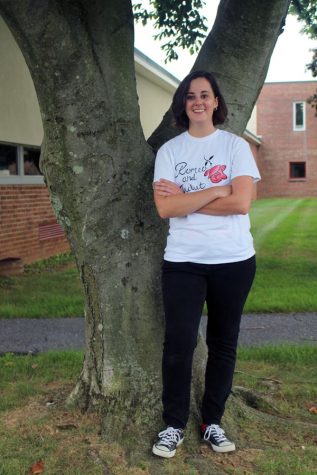 Rowan Young, Editor-in-Chief
Rowan Young is in her third year as a member of the Periscope staff.  She will be serving as the Editor-in-Chief on staff this year! In her free time...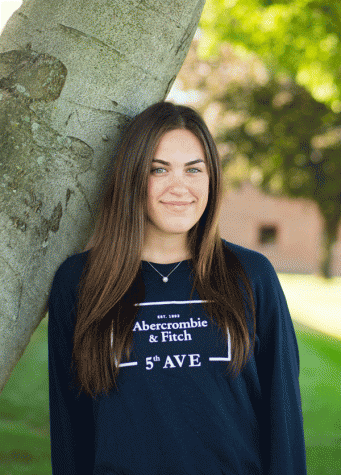 Hannah Westbrook, Photographer, Advice Column
As the graphics manager and photographer, Hannah Westbrook hopes to apply her skills with art and digital design to the Periscope board of 2015-2016. Additionally,...