Mt. Fuji: Sampling the overlooked gem of North Hanover Street
Carlisle, Pennsylvania is known for its iconic Greek-owned restaurants such as the Hamilton, North Hanover Grille and The Rustic Tavern but lately, another Carlisle staple is stealing the show from these restaurants, becoming popular with teenagers and college students.
Mt. Fuji is an Asian cuisine restaurant on 149 North Hanover Street in Carlisle, side by side with Carlisle favorites including the Market Cross Pub, North Hanover Grille, and Redd's Smokehouse. This little Asian restaurant is competing with these big names, however, and I believe much of this is having to do with the prices of the food.
However, sometimes you want to be able to enjoy good food without going out. The CHS Periscope staff tried Mt. Fuji's takeout to see how it compares to eating in the restaurant and I must say it's just as good. 
"
"The prices aren't crazy so it makes me want to go there more than other places in the area." "
— Abigail Lindsay, Periscope Editor-in-Chief
"I believe Mt. Fuji is popular because you get really good food for a small price," Kate Muir, the adviser for CHS Periscope, said. 
The whole menu is very friendly for a teenager's bank account, with their special being all sushi rolls being half-priced, and the taste of the food is just as amazing as the price. 
Mt. Fuji offers unique dishes to the area including some of my favorites such as Teriyaki Chicken, Spicy Crab Tempura Roll, and the beloved Mt. Fuji Roll. These items all incorporate a new popular thing that Mt. Fuji does, which makes people love it so much; many of their dishes are fried.  
Among these fried dishes are the tempura fried options, made from a fried tempura batter over different types of seafood including crab and shrimp. 
Another favorite is Mt. Fuji's most popular dish, the Mt. Fuji roll, a spicy tuna roll deep fried.
"The Mt. Fuji roll is what makes Mt. Fuji unique," freshman Nadia Startzman said. "No one else will have that, and it tastes so good."
But not to worry if you don't like meats and or are a vegetarian or Vegan Mt. Fujis menu is very diverse and is able to feed all pallets. Including sushi with no meat and deep-fried tempura vegetables. Also, if you're not into Asian food, the restaurant offers typical American food with an Asian spin on it like chicken tenders (Black Pepper Chicken on the menu) and many options of soup and different salads.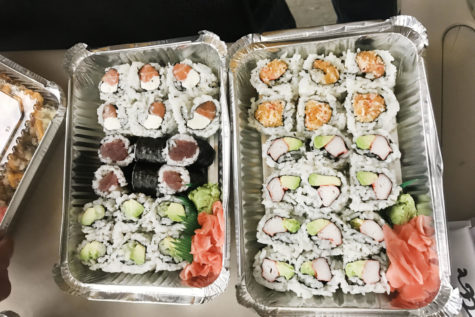 The restaurant is not the biggest restaurant, but the feeling and atmosphere just make you want to stay there and enjoy your time with your food and friends. 
"Everyone loves sushi; it's cheap and the restaurant it's just a great environment," said senior Emma Mackereth. 
Mt. Fuji is an absolute must, whether you live in the area, or are visiting Carlisle. They are open every day, Mon-Thu 11am-10pm, Fri-Sat 11am-11pm, and Sun 12pm-9:30pm.
Leave a Comment
Want to help the Herd? Please consider supporting the Periscope program. Your donation will support the student journalists of CHS and allow us to purchase equipment, send students to workshops/camps, and cover our annual website hosting costs.
About the Contributors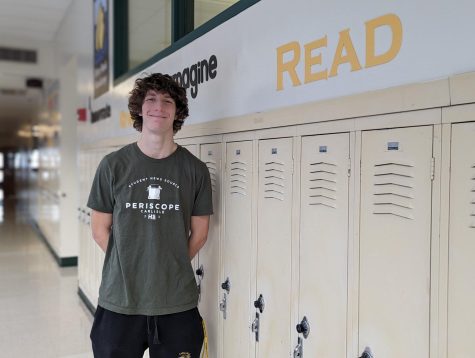 Jarrett Wilson, Editor-in-chief
Jarrett is a senior at Carlisle High School. He enjoys being very active outside of school, he plays three sports for the Herd and is a member of senior...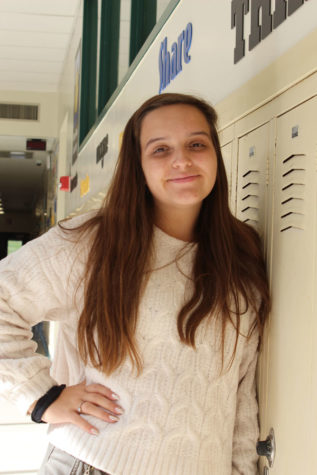 Emma Mackereth, Photo Editor
Emma Mackereth is a senior. She is very excited to start her senior year with her first year on staff. She is a photographer and photo editor. She also...