Rising stars: a look at the musical and how students prepare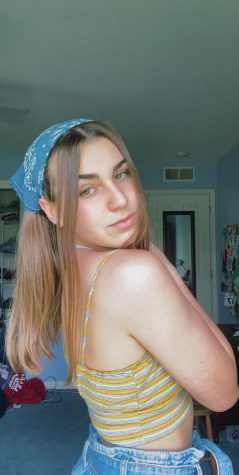 More stories from Kathleen O'Neill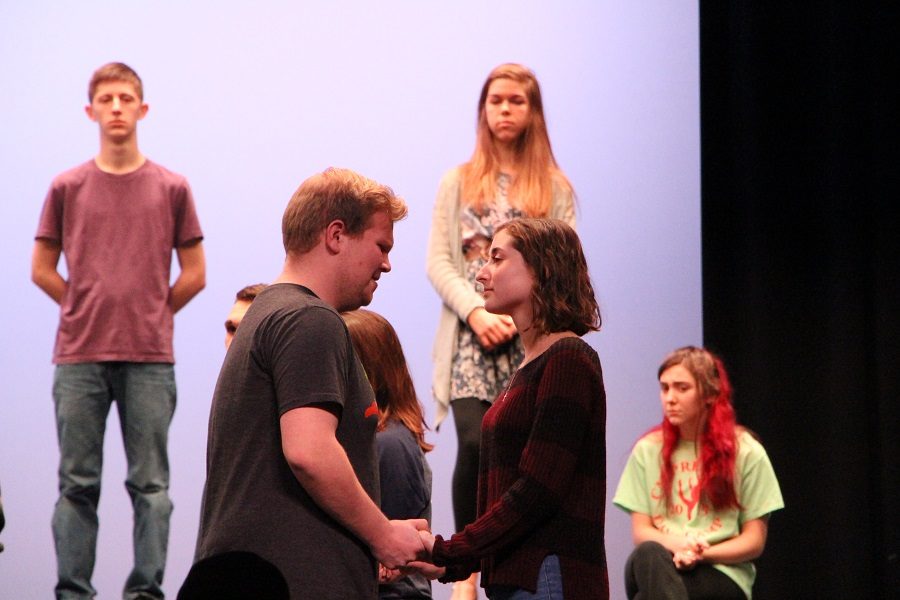 Carlisle High School students take the stage in the production of Big Fish this year.
It is about a boy, his father, and his father's tall tales. After William Bloom gets married, his new wife becomes pregnant, and it is a boy. He wants to finally get to know his father, Edward Bloom, whose health is quickly declining. He wants to hear the reality behind his father's stories and learn who he really is.
Emily Sedlak plays Jenny Hill, Edward Bloom's high school sweetheart from Ashton, Alabama. Sedlak has performed in CHS Musicals since her freshman year.
Sedlak said, "My character, she's from Alabama, so I had to get an accent. I had to watch a lot of videos. I looked at how other people played the role to see what I liked and what I didn't like, how I liked it being portrayed."
She does research to prepare for every one of her roles that she has played. She notices a difference between people who study their roles and do extra rehearsing at home and those who do the bare minimum.
"You can tell when people really invest their heart in what they're doing, and they really invest their time in and out of school," said Sedlak.
Emilie Beals, a member of the ensemble, uses her resources to review what she learns at rehearsal that day. "We have this app that we use where we can play all of our parts specifically so we can hear what our notes are. Our choreographer, he lets us record him after rehearsal so we can practice at home," said Beals.  
The app, ShowReady, helps the students learn the songs they are performing. It plays the instrumentals and vocals, and the students can sing along to it.
Ozlyn Smith plays the part of Edward Bloom, the lead male in Big Fish. Smith has had a role in every musical since his freshman year. Smith is excited about and thinks it will come together through the cast's hard work. 
"My process is a little interesting. I usually do a lot of mine at home because I usually have a lot of lines to memorize. I always have my grandma read them with me. It is a lot of me in my room doing it over and over again," said Smith.
Smith and the rest of the cast have spent many hours working on making the show spectacular for the audiences. Big Fish is set to open on Thursday, February 22, 2018, and will run through Saturday, February 24, 2018. All of the shows begin at 7:30 pm.
About the Contributors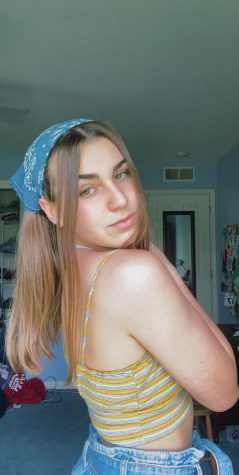 Kathleen O'Neill,
Kathleen O'Neill is currently a senior at Carlisle High School. This is her third year as a Periscope staff member. In the past, Kathleen has written...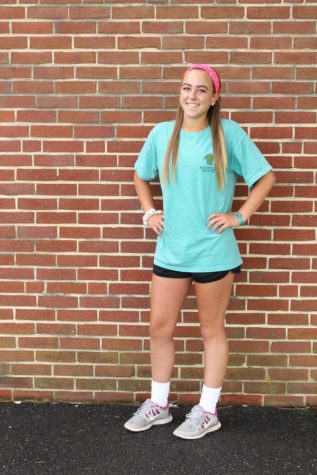 Maddison Young, A&E Writer
Maddison Young is a first year staff member and is a senior this year.  She is the junior editor of the Arts and Entertainment section.  She did Oracle...