Coming together despite the challenges: senior year in the chaos of 2020
The members of the senior class of 2021 have had to endure a lot of change in the past six months of their lives.
They lost an entire marking period of their junior year, including both prom and finals (not that they complained about the latter). Summer flew by with limited contact between friends and no beaches or vacations of any sort.
It was all supposed to get better when school rolled around.
Yet here it is, the 8th week of school, and seniors have been in the building a grand total of 12 times. 
A few traditions have been salvaged for seniors at CHS.  There was homecoming week, class wars and all. There was theme days, online competitions, and even a homecoming queen (our very own co-editor in chief Heidi!) . These events organized by both Student Council and Senior Class Council brought back a sense of normalcy in the chaotic time of 2020.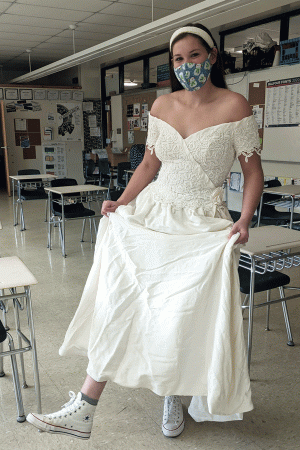 This past week, CHS held its spirit week. On A and B days, the first day was Trick or Treat day, where students dressed up in Halloween costumes. On the second day, it was class colors day, with seniors in white, juniors wearing green, orange for sophomores, and of course, the iconic brown for freshmen.
"I am happy that we got to have class wars, even though it looked a bit different this year," said Lulu Herman, a CHS senior. "I usually miss most of the festivities because I am a dancer, but this year it was all virtual, so I could actually take part."
These days helped CHS students feel like a sense of community is being preserved. Seniors won spirit week, which infused a bit of school spirit into the senior class during this modified week.
Seniors got to vote for a homecoming queen this week as well. The voting was open all week, and seniors got to watch the queen be crowned Friday night at the football game. 
Noah Patterson, senior class president, helped organize the homecoming court and the events surrounding them.
"The seniors being able to watch a queen being crowned at the football game is also very exciting, as it is a bit of normal being put back into this experience," said Patterson.
Senior class council got together and put up some decorations despite the cold and rainy weather on the field. This event made this week even more special, as the senior class got to see one of our own getting crowned. 
"It was pretty different from previous years, but we made the best of it!" Alyssa Dyson, one of the six girls on homecoming court this year, said. "I am so grateful to have been a part of it!"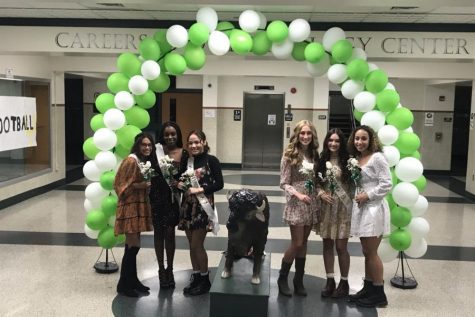 Carlisle football games have been opened up to seniors only, to come and watch. Seniors sign up on a class Schoology page, putting their names on a list for the game. This used to be routine for many students at CHS, including a themed student section, loud cheers and enthusiastic student fans.
This year, they were few and far between. Seniors only got to attend two football games so far this year, one being the homecoming game, and the other being a game that got moved to a Monday night, making it difficult for some students to attend. As seniors, it was still a good experience to be able to go out and have some normal fun in the student section. Although it couldn't be as high energy as it usually is, it was still something to bring the seniors together.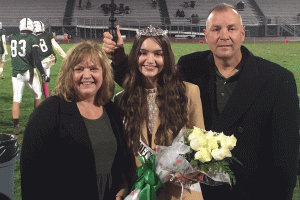 This year is definitely one to remember, but CHS is doing all it can to make this year's seniors have the best experience possible. The administration is working on many things to help us as seniors, which is always appreciated, especially now.
Seniors, keep your heads up and stay positive, as you never know what surprises lay in store!
About the Contributors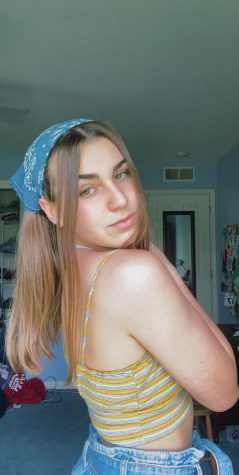 Kathleen O'Neill
Kathleen O'Neill is currently a senior at Carlisle High School. This is her third year as a Periscope staff member. In the past, Kathleen has written...
Kate Muir, Adviser
This is Mrs. Muir's 12th year advising Periscope and she loves it more every year! She's an avid reader, loves dogs and being outside, and enjoys baking...