September Athlete of the Month: Jacob Owen
Hang on for a minute...we're trying to find some more stories you might like.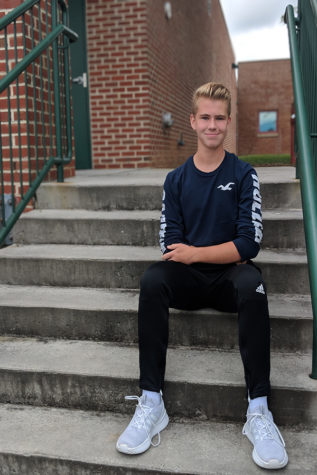 More stories from Carter Smith
This month's CHS athlete of the month is Jacob Owen. While he is only a freshman, Owen is proving to play a big part in the success of the boys cross country team. Owen has started for several varsity races, including Sept 15 at the Ben Bloser Invitational, where he ran a personal best of 18:31. We got a chance to talk to Jacob following his record-breaking performance.
Q1: When did you first start running?
A1: I participated in the middle school intramural in 6th grade, then I joined the middle school cross country in 7th grade.
Q2: What do you like about running?
A2: I like how the team can be like a "family", and the feeling you get when you run well in a race.
Q3: How does it feel running varsity as a freshman? Is it stressful for you?
A3: It feels good to have the experience of running at that level and learn from the upperclassmen, but it does definitely add more stress.
Q4: How did you feel after your performance at the Ben Bloser Invitational?
A4: I didn't feel great during the race, but that was mostly because of the heat. I was pretty happy with my time afterwards because I got a personal record.
Q5: Coming up on Saturday, Sept 29, is the Carlisle Invitational. Are you excited to run against freshman runners from all across the northeast?
A5: I'm definitely excited. It will definitely be a challenge, but I think that running against so many talented runners will push me to give the race my all.
Q6: Do you have any goals before the end of this season?
A6: One of my main goals is to break 18 minutes in a 5K race. If I'm unable to meet that goal, I won't be too disappointed as long as I know that I'm trying my best in every race.

About the Writer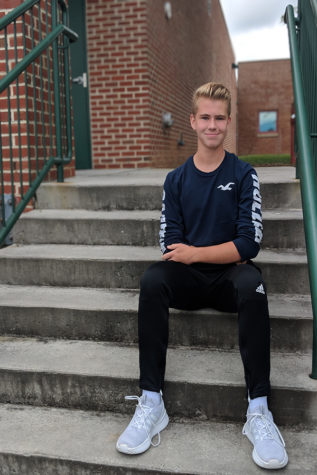 Carter Smith, Staff Writer
Carter Smith is a freshman at Carlisle High School. Although he just started high school, he is already immersing himself in several extracurricular activities...