Back to the basics: Why professional athletes need to knock off the teammate drama and play ball (Editorial)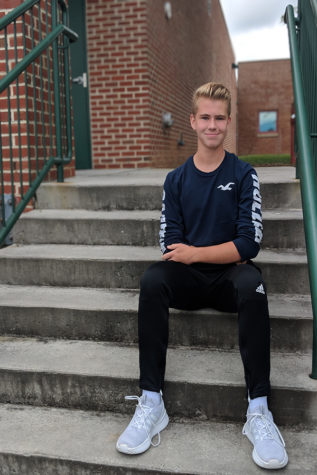 More stories from Carter Smith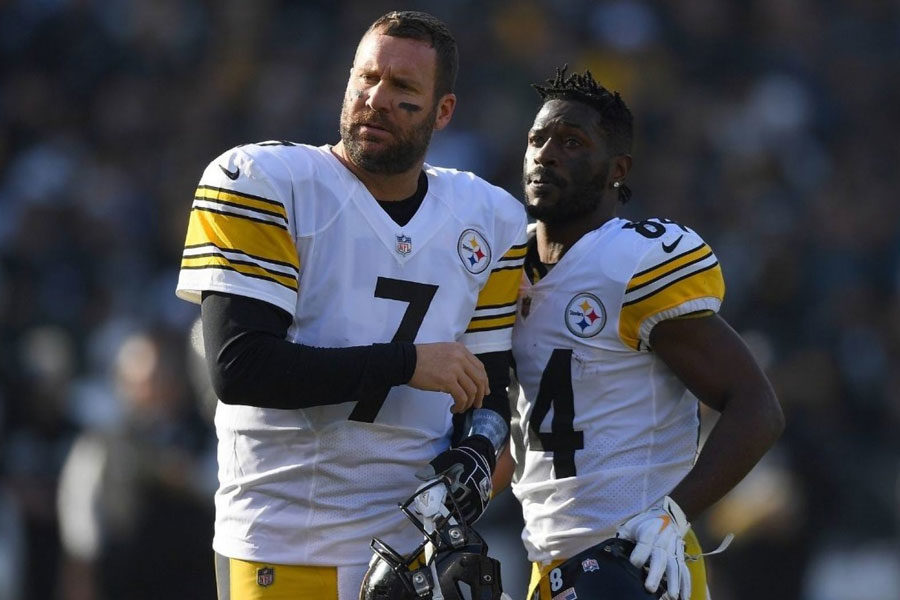 If you are looking for drama, all you have to do is turn on your TV. Today's media lives and breathes off of conflict between the most prominent members of society.
Drama can be found on reality shows, in politics, and even in the music industry. In recent years, however, publicized hostility has made its way on to new grounds: professional sports.
There has always been bad blood within professional sports, but it has only been of late that players have been taking to the press with their issues. Numerous altercations have occurred between professional athletes just this past year alone. As these instances become more publicized, stars are beginning to serve as inadequate examples for those who will follow in their footsteps.
A prime example of this is the public clash between former NFL teammates Ben Roethlisberger and Antonio Brown. For the greater part of this decade, the quarterback and wide receiver duo led the Pittsburgh Steelers to an abundance of playoff success. Despite all of this, the two stars had a prolific falling out in 2018.
After a strong start to the season, the Steelers went on a losing streak that pushed them out of the playoffs. Rumors arose that the team's late-season fallout was a result of poor team chemistry. These rumors were confirmed when Brown went public about his discontent with his signal caller.
He stated via Twitter that Roethlisberger "has an owner mentality like he can call out anybody including coaches. Players know but they can't say anything about it otherwise they meal ticked gone."

Brown was consequently traded to the Oakland Raiders, while the saga is likely to mark the beginning of a dark era in Pittsburgh.
Another example of drama in sports is the falling-out between NBA center Anthony Davis and the New Orleans Pelicans. Davis was drafted by the Pelicans in 2012, and since then has emerged as one of the better players in the league.
Despite Davis's personal success, the star was not satisfied with the direction of his team. Instead of waiting until the end of the season to discuss his future with the team, Davis selfishly demanded a trade prior to the 2019 trade deadline.
As told by NBA.com, "Davis has requested a trade from the team. In addition, his agent Rich Paul informed the Pelicans that Davis has no intention of signing a long-term contract extension if and when one is offered."
The Pelicans took a shot back at Davis's selfish demand by saying,  "Although we are disappointed in this decision, our organization's top priority is to bring an NBA championship to our city and fans and build our team for long-term success."
The New Orleans Pelicans ended the season with a pitiful 33-49 record, accurately reflecting the lack of mutual respect between Davis and the pelicans.
Although sports feuds make for great media, they are not beneficial to the organizations themselves. Unfortunately, some of today's professional athletes are setting a poor example for future generations, so matters look to become much worse in the future unless a change is put into action.
After a year full of conflict in professional sports, it's time for athletes to stop acting like the Kardashians and get back to playing ball. Watching sports is supposed to be America's favorite pastime, and viewers are sick of watching reality TV instead. Today's athletes need to set a good example for those who will follow in their footsteps so that professional sports can prosper in the future.
Disclaimer: Articles designated as "Editorial" represent the views and opinions of the author, not the 2018-2019 Periscope staff, CHS/CASD administration, or the CHS student body.
About the Contributor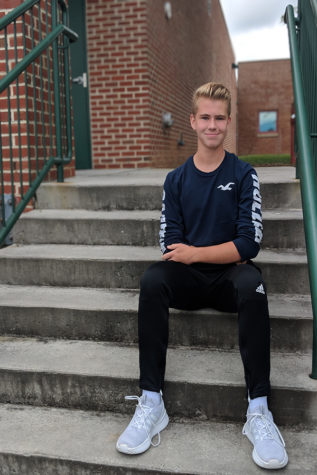 Carter Smith, Staff Writer
Carter Smith is a freshman at Carlisle High School. Although he just started high school, he is already immersing himself in several extracurricular activities...