A season of giving: CHS students help others during holiday season
Hang on for a minute...we're trying to find some more stories you might like.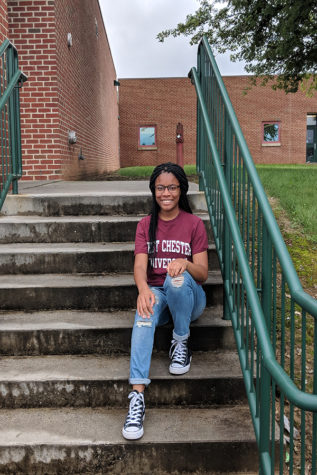 More stories from Dyamond Jones
The holiday season is usually a time of gift-giving, family bonding, and hot chocolate, but for some, the holidays can be a time filled with struggle. Various local charities have made it their mission to ensure that numerous families have the opportunity to experience a positive holiday season despite their financial situations.
One program that had recently paved its way through the halls of Carlisle High School is Adopt-A-Family. The Adopt-a-Family program provides local families with the experience of a fruitful holiday season that they may have otherwise not been able to afford.
The program, which gives presents to children in the Carlisle Area School District, runs off of donations given by CHS students, The organization has accepted several generous contributions from students during lunch periods as well as various classrooms throughout the day. Leading up to winter break, the Class Councils raised approximately $1,600 to buy gifts for the families in need.
Participating in Adopt-a-Family is something many Class Council Members are proud of.
"It felt very heartwarming to be able to provide gifts to the families," Senior Class Council member Jacob Bream said. "I'm glad that I was able to be a part of this event and I encourage others to try and be involved in something like [Adopt-a-Family]."
The members of all four class councils personally wrapped the presents collected for the children. They were then delivered on December 18.
Fellow Council Member Grace Colestock was also proud of the work that the councils did with Adopt-a-Family.
"It feels good knowing that we can have a great impact on them and not even make it about us, but about the family and bringing them joy," said Colestock.
Other organizations have also helped collect money for charity this holiday season. The members of the Kiwanis Key Club have partnered with the Salvation Army. Members of Key Club had the option to volunteer as a bell ringer for the Salvation Army. Those who participated stood outside of the doors of Karn's and Walmart during the weekends leading up to Christmas, ringing their bells to attract those who wished to donate.
Carlisle High School Senior and Key Club Member Arianna Line rang bells for the organization.
"I volunteered to become a bell ringer because I like to help people who are less fortunate and I like seeing the outcome of helping others especially during the holiday season," said Line.
Many charities rely on donations to fund their programs. By participating in these donations drives, charities are able to make a difference in the lives of many communities members.