A 'latte' goodbyes: Preparing for the Last Drop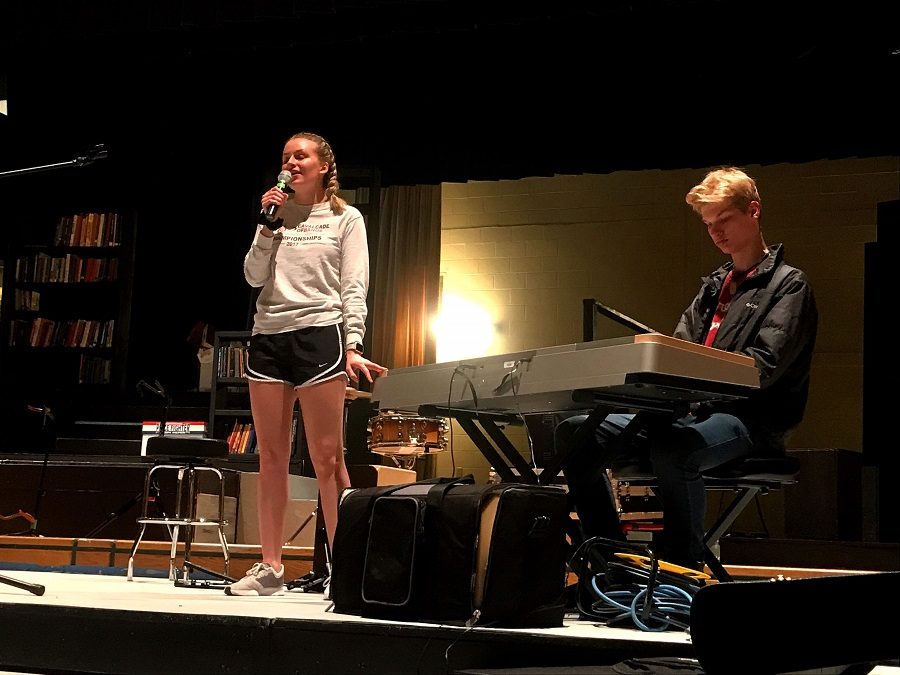 Auditions for Coffeehouse: the Last Drop took place in the Swartz Auditorium on Mar 13. They were judged by the co-advisors of the Coffeehouse program, Jimmy Wilkinson, Susan Biondo-Hench, and Grayson Rech.
Each of the Coffeehouse shows typically has a very different audition process. The First Cup, which took place in September, was designed to try and minimize the number of cuts, while the Refill, Coffeehouse's January show, was more competitive.
"Each of [the] 3 shows each year has different approaches and selection processes," Grayson Rech, an advisor for the program said.  "Our first show in September is designed to try and limit or not cut people.  Each auditioner would be allowed one 5 minute slot or 1 song."
Rech added, "However, that does depend on the amount of people auditioning.  Our January Show is much harder to get into as there are only 7 slots, but they are 15 minutes in length so there's more stage time."
Rech said that the Last Drop is typically in between the other two shows in terms of competitiveness.
"Our season closer, which is coming up [on] Friday, May 3,  [7 pm] rain or shine in the Swartz Auditorium, is a combination of the first two [shows] and cuts are based on audition response and quality of audition," said Rech.  
When judging auditions, the advisors looked at a total of nine categories.
"Things like being on time and readiness for auditions, eye contact, people skills, handwriting, yes handwriting on audition sheet, are important collectively," said Rech.  "The last 3 categories have a heavier point level like having originality, stage presence, and performance quality and ability.  These categories differ in that someone can be a great player but have low stage presence.  It's more than just playing or singing a song, […] it's interacting with the crowd and holding their attention."
"
"Being selected for Coffeehouse felt amazing. Just knowing I share my talents with students and parents is unbelievable.""
— Sophia Morrison, performer
Many of those who auditioned practiced daily in hopes of securing a spot in the final Coffeehouse of the year.
"I prepared for my audition by practicing my music every day," freshman Breona Brogan said. "When I got selected, I felt so happy and grateful to get to experience performing for the school." 
The musicians who were selected for the Last Drop are excited to perform. This includes Sophia Morrison, a freshman who will be participating in Coffeehouse for the first time this May.
"For my audition, I practiced a lot, constantly playing it on my ukulele and singing during my vocal lessons," said Morrison. "Being selected for Coffeehouse felt amazing. Just knowing I share my talents with students and parents is unbelievable."
About the Photographer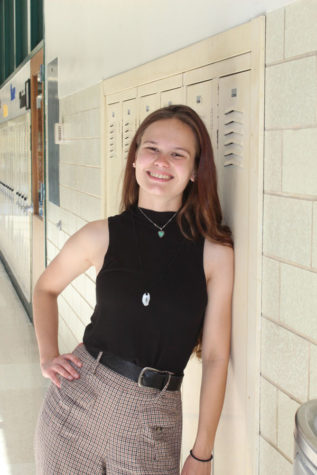 Samantha Martin, Editor in Chief
Samantha Martin is super excited to share the role of Editor-in-Chief with Abigail Lindsay during her fourth year on staff! She is also a member of several...