New Weeknd album carries raw emotion (Review)
On the six-track, My Dear Melancholy, The Weeknd continues to develop his emotional and soulful R&B.
Abel Tesfaye, better known by his stage name The Weeknd, had no releases in 2017. He finally released My Dear Melancholy on March 30, 2018, which was presumed to be about his past relationship with Selena Gomez.
After the relationship ended, Selena began another relationship with her on and off ex, Justin Bieber. This is thought to be what caused him to take a different approach to the lyrics since most of his past albums are about drug abuse, fame, sexual relationships, and being rich.
Although we hadn't heard much of The Weeknd's dark and depressing side in years, until now, it would still be nice to hear something new.
This album is good; however, the music needs more variety. A lot of the vocal melodies sound reused. Many of the songs contain the same melody, which helps join the album together better.
Every lyric is based on The Weeknd's raw emotion, with the track "Call Out My Name" refers to The Weeknd almost donating a kidney to Selena with the lyrics, "I almost cut a piece of myself for your life." 

"Guess I was just another pit stop / Until you made up your mind / You wasted my time," suggests that he knew that his love was appreciated, but Gomez never wanted to keep things long term. Instead, she was using him as a placeholder while waiting to reunite with Bieber.
My Dear Melancholy was the shortest album, by track count, to reach the top of the Billboard 200 chart in eight years. The songs are full of meaningful lyrics but are not overcrowded.
This album takes more of an emotional approach compared to his past albums, which makes listening to this album a new experience for fans. 
About the Contributor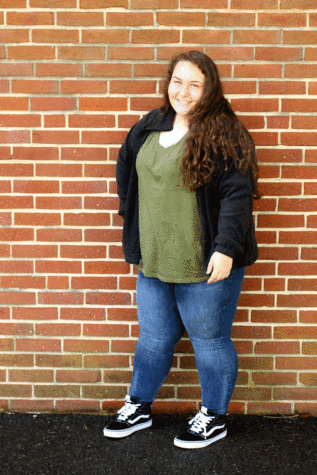 Releigh Norrell, Staff Writer
Releigh Norrell is currently a sophomore at Carlisle Area High School and this is her second year on staff. Releigh loves dogs and spending time with her...