The busy blues: Winter expectations can lead to stressed-out students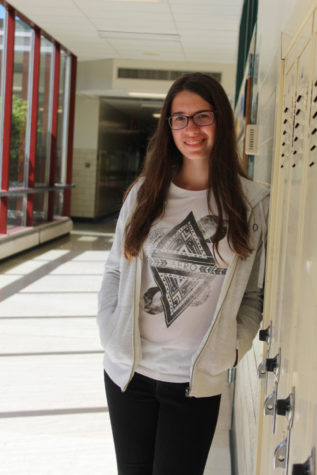 More stories from Emma Santillo
   After coming back from winter break, many students immediately feel stressed about the work that comes right after the break. With midterms, National History Day, science fair, new units in almost every class, course selection, and work, many students have no time for themselves and can only get around six hours of sleep per night.
   Many students believe their teachers are to blame, but it could also be on the students. 
   "The struggle is that kids want to take as many AP and Honors courses as they can," Dana Smetana, English II teacher, said. "Unfortunately the reality of that is that each of those classes typically has homework, so they're overextending themselves." 
   Many students are worried about the college they'll go to when they graduate, worries that becomes another stressor to already stressed students, so they take the most difficult classes they can, overwhelming themselves.
   Despite the students' choices with course selections, the teachers can also be responsible for the large workload. Some AP classes don't have a lot of homework, but others can have multiple hours of homework in one night. 
    "There is a lot of work in like no time," Tommy Landis, a sophomore in several honors and AP classes, said. "[One teacher] gave us a packet one time and it was around like 28 long questions he wanted us to answer […] and read fifty pages in a very large textbook all within three days."
   Another challenge is the lack of communication between teachers. Many teachers will have tests on Thursday because they know other teachers give out tests on Friday, but then all the teachers move their tests to Thursday to avoid being on the same day, so the problem doesn't actually get fixed. 
   This could be solved by teachers having consistent test dates, organized by subject; for example, if all the science and social studies teachers only gave tests on Tuesdays or Thursdays, and math and English teachers gave tests on Wednesdays and Fridays, there would be a maximum of two to three tests per day. 
With the large workload, homework now becomes quantity over quality. It's better for students' grades to get barely passing grades on all their work than to get hundreds on some and have missing or incomplete assignments for others. Because of this, students rush through their work to make sure it all gets done and have to deal with the low quality because the best they can hope for sometimes is to just get it finished.
   Many students are also overwhelmed by their jobs, especially since the types of jobs students tend to hold have a post-Christmas rush where they're busier than normal. This comes from post-Christmas sales and gift returns for retail workers, and people who want to spend gift cards they were given during the holidays to places they don't normally go can add to work for both retail and foodservice workers.
"
The struggle is that kids want to take as many AP and Honors courses as they can. Unfortunately, the reality of that is that each of those classes typically has homework, so they're overextending themselves."
— Dana Smetana, English II teacher
Students could fix this by changing their availability for work so they get fewer hours, but then they get less money, so if they plan to go to college in the future they'll have more debt and if they go into the workforce they won't have money to afford food and a place to live while they look for a job and until they get paid., so cutting back the hours doesn't cut back the stress.
   While much of this is far out of students' control, there are some things they can do to help themselves, both in the present and for the future. Many students have study halls at least a couple of times a week, but they don't use them for anything, they could use these to get ahead or to catch up with their work. Students with jobs should take a weekend off when they're feeling stressed; as long as they do it sparingly, it shouldn't have a long-term impact on their finances and catch up on schoolwork so they have time to get everything done well. Some students could even get everything they need to do done in that one weekend, so they can have some time to themselves to help their mental health. 
   Students that can't get everything done and still take time for themselves can still do things to help their mental health while they work, like cuddling with pets while doing homework, setting up a reward system for themselves for each assignment they get done, or getting together with friends and making a study group so they can work in a stress-reducing environment. 
   The National Alliance for Mental Health even suggests that volunteering can be helpful for those feeling overwhelmed. In a 2016 study, participants that helped others "showed reduced stress and increased feelings of reward in their brain imaging. This research points to the conclusion that when you help others, you're also helping yourself."
   For the long-term, there are things students can do now that they'll later be thankful that they did.
   Smetana said, "I encourage kids to take AP and honors courses for the classes they are truly interested in, or that are going to help them later for what degree they want or the course of study they're going to take, as opposed to trying to take all of them." 
   With the current course selections, students should be mindful of the situation they're in now and how they feel about it and plan for the next year accordingly. Planning for the future, but not focusing on the parts that are out of their control, can reduce the stressors that are harming students.
About the Writer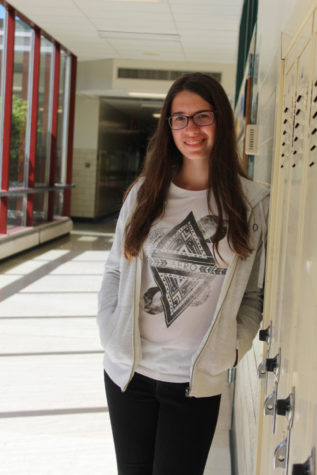 Emma Santillo, Staff writer
Emma Santillo is a sophomore and is in her first year on Periscope staff. It's also her first year on the Carlisle field hockey team. Outside of school,...