Putting yourself first: Self care tips for the winter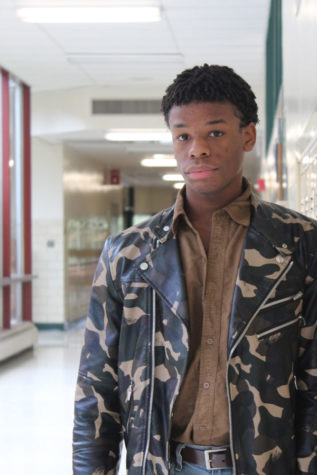 More stories from Zsilas Michael Hughes
Self-care during the winter requires the management of mental, physical, and emotional health. The imperativeness to fuel all three is tremendous, due to the increase in seasonal depression, decrease in most immune system strength, and overall health slump throughout the months of November, December, and January. 
Personalized daily exercise, supported by healthy and stabilized meals with water, meditation, and an appropriate amount of self-indulgence creates an acceptable balance in all aspects of health. 
But what exactly is self-care? It can be many things. It can your daily skincare routine, your exercise schedule, your H2O intake, and even how you treat yourself throughout the day. 
"I consider self-care anything that you do for yourself to make yourself feel good," senior Releigh Norrell said. "It could be whatever somebody does to themselves to make them happy."
Self-care is something important, especially for those who have very busy schedules that include sports, jobs, and other responsibilities that can take a toll on your overall health. 
"Self-care, in my opinion, is taking care of yourself and making sure you're in a healthy mental state," said junior Sophia Balfour. "Self-care is really important to me in order to get through my busy and stressful schedule."
Evy Smith, an Emergency Food Assistance Program (EFAP) counselor, said that physical health begins with what you fuel your body with.
"Eat more complex carbohydrates and fewer (or no) simple carbs and sugars. Add foods with omega-3s, such as fatty fish (mackerel, herring, salmon, and sardines) and oils from flaxseed, canola, and walnuts," said Smith.
Food and drink are some of the roots that are responsible for not only the function on the inside of your body but your outward appearance. It's all about intake. What you put in your body is a part of what causes internal problems and external blemishes. 

Loading ...
Recently, the increase in people who have become vegan is impressive. The Vegan Society a website that is based on the knowledge of worldwide veganism reported that in 2019 there were 600,000 vegans, or 1.16% of the population; 276,000 (0.46%) in 2016; and 150,000 (0.25%) in 2014. 
Eating such things such as fruits and vegetables rich in vitamin C, foods with sources of zinc like spinach, and increasing your intake of iron-enriched foods will aid you in remaining healthy throughout the winter. 
Don't forget to drink water, water, and more water.
"Drinking plenty of water makes me feel good and hydrated and it just makes me feel healthier, which makes you feel good and ready to take on whatever comes your way," said Norrell. 
According to the University of Vermont Medical Center, drinking at least 6-8 glasses of water a day can help support vital functions, increase muscle stamina, and boost clear skin. Hydration is key during winter months due to the lack of moisture in the air, which can cause dizziness, inability to concentrate, and fatigue." 
Smith also suggests that along with nutritional food consumption the need for daily exercise is just as important. The two go hand and hand. From the local gym treadmills to the frosty sidewalks, walking at least 30 minutes a day can be a part of self-care. As a complement to your exercise routine, you can add yoga. Yoga is a great activity for strength, flexibility, and body and mind awareness.
Physical activities such as dancing, swimming, and walking can adhere to gaining emotional balance within yourself. 
Mental and emotional health is very important and they correspond with each other. Self-care for one's mental health can incorporate playing board games, attending the theater, reading a novel,  joining a book club or other local activities keeps can all aid in stimulating the mind. 
Treating yourself as best as possible can be a great factor in how you feel throughout your day. 
" I try to make time for myself in order to relax and decompress like eating well, taking care, pampering my body and skin, and sleeping," Balfour said. 
While this time of year may consist of turmoil, taking care of yourself is important so that you can continue through the winter and enjoy your merriment. 
About the Writer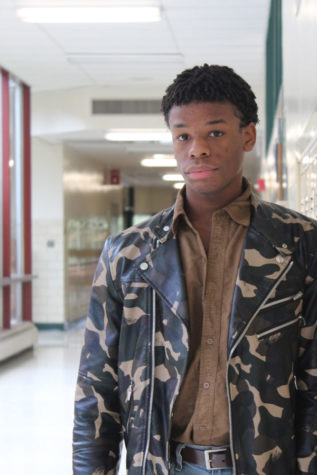 Zsilas Michael Hughes, Staff writer
Zsilas Michael Hughes is a senior at Carlisle High School. Hughes is almost 18 years old. He is entering his first and last year as a Periscope News staffer....