Girls track team gets historic win over Cumberland Valley
Hang on for a minute...we're trying to find some more stories you might like.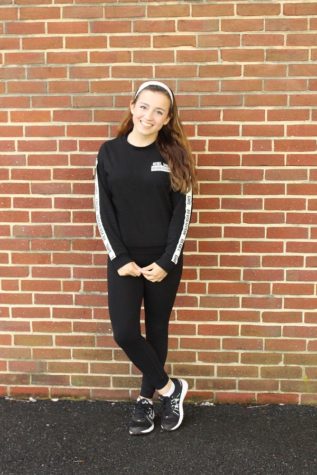 More stories from Claire Whalen
Ask an athlete of any sports at Carlisle High School and they will tell you that Cumberland Valley is one of their biggest rivals.  Girls track is one of those teams as they had not won against Cumberland Valley since their meet in 2015.
Until now.
Now three years later they were finally able to steal the win from them.  On April 3, Carlisle High School beat Cumberland Valley 97-53. This is the largest margin of victory the Herd has ever had over the CV Eagles.  
Senior Samantha Pesile, a pole vaulter and jumper, feels very proud of her team for this win.
"Every single one of us just worked so hard for that win," said Pesile. "Cumberland Valley is definitely our biggest rival and we all wanted to beat them by putting our best effort in."
Many of the returning track runners this year are proud of their team and think that there were improvements not just on the track itself, but also in the field events.   
"I think overall we have strengthened each of our separate event areas, and this has helped us to get key points everywhere: on the track, throws, and jumps," said senior Abby Walters, sprinter and jumper.
Even though they got this win, their work isn't done.  Not only do they have several more dual meets coming up, but they still believe that they have room to grow and improve.  
The meets that show the athletes greatest improvements are the invitationals. These meets bring intense competition along with allowing the athletes to not have to worry about the team getting points to secure wins.  
"We have a lot of new athletes or some who are just new to certain events," Pesile said.  "So we need to just train everyone so that they can reach their full potential with their events."
Track is a very popular sport at CHS, and it's always exciting when new players come out to try the sport.  There is a lot of potential with new players coming in, and the team always works to help the players out so that they can be the best that they can at their event.  
Senior Allison Nesland, a thrower, believes the team members have improved so much even in the short amount of time.
"I think that we have some really great depth on our team and with each meet so far, we've done a really good job with knowing who needs to accomplish what in order for us to have a successful meet," said Nesland.
The Herd has several more meets coming up for the track team.  The next home track meet will be the Stan Morgan Invitational on May 5 at 3 pm.   

About the Writer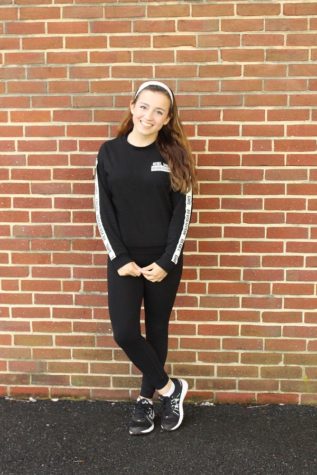 Claire Whalen, Sports Writer
Claire Whalen is currently a senior at Carlisle High School and is a writer for the sports section for Periscope.  Her love for writing began when she...