Blast from the past: Resurgence of 80's Fashion (Editorial)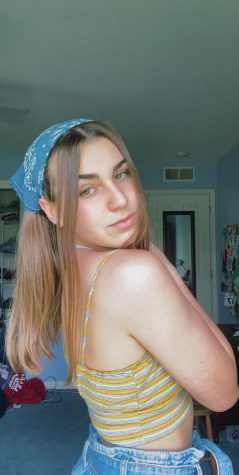 More stories from Kathleen O'Neill
80's fashion is coming back and in a big way. Teens and young adults everywhere are looking to their parent's high school pictures for outfit inspiration and the fashion industry is here for it.
The trend has slowly come back into fashion, stating in 2015 with the return of the lumberjack look, flannels, and Timberland boots. Then, converse and vans became very big again in 2016. Trends such as scrunchies, mom jeans, Doc Martins, cuffed sweatshirts, jean jackets, and rolled up jeans are all the rage. It gives teens the chance to reconnect with the world from 30 years ago and the world of their parents' youth.
These styles are even hitting high fashion. The New York Times wrote a piece on 80's trends in high fashion shows during fashion week this spring.
"… Sitting by the runways, hour after hour, day after day, city after city, between Feb. 7 and March 7, I could see myself slipping into a wormhole into the past. One moment it was 2018; the next it was 1981," said writer Vanessa Friedman.
Designers such as Marc Jacobs and Versace have incorporated bold colors and big belts into their runway looks. People either love it, or they hate it. Many people do not want to go back, but the youth of America wants vintage fashion and fiery spirit of America in the 80's. It was a revolutionary time, and right now we need a revolution.
Fashion is an outlet for people to express themselves, especially when they take a look into the past. In an article on Marie Claire UK, they explore the diversity represented in fashion,
"Along with 1970s fashion, 1980s fashion was one of the most experimental periods in style history thanks to enduring style icons from Princess Diana to Madonna, Joan Collins to Boy George," said staff writer Caroline Leaper.
Teens in Carlisle High School are embracing the trend. Mom jeans and vans are all over the hallways. Clothes that no one would dare wear are becoming the focal point of wardrobes.
"80's fashion is making a resurgence in America as a whole, not just here (at CHS)," Noah Clawson, Carlisle sophomore. "Classic pieces like denim jackets have come back. Our fashion now is not an exact copy of 80's wear, but we get a lot of inspiration from it when putting together outfits. I think this just shows how 'trendy' clothing is always subjective and you should always wear what you want."
The 80's were an epic time in history, and the chance to have a piece of it in today's society is just what we need. I love this fashion movement and teens and fashion critics everywhere are too.
Disclaimer: Articles designated as "Editorial" represent the views and opinions of the author, not the 2018-2019 Periscope staff, CHS/CASD administration, or the CHS student body.
About the Writer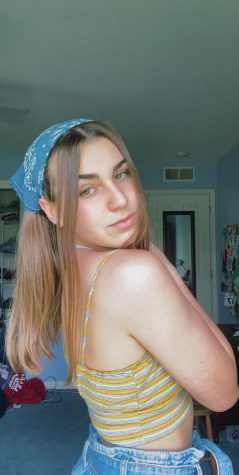 Kathleen O'Neill,
Kathleen O'Neill is currently a senior at Carlisle High School. This is her third year as a Periscope staff member. In the past, Kathleen has written...