Ready, Set, Science: CASAC hosts 50th Science Fair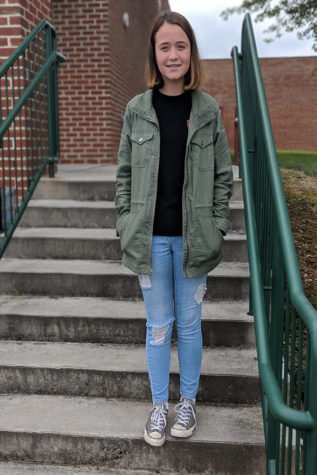 More stories from Carlin Diehl
The CASAC Science Fair has been a tradition in Carlisle for the past 50 years. The goal of this event is to get students interested in science and math through involvement. It promotes community as well as student's pursuit of science and math related fields. 
The event, which was held at Yellow Breeches Middle School, took place from Jan 18 to 20. Students began checking into the fair at 4 pm and were allowed to do so until 5:45 pm.
"Each year, over 600 students enter the CASAC Science Fair where they have an opportunity to show their understanding of the scientific method and which steps are required to solve or further investigate a problem that intrigues them," according to the CASAC website.  
Have you ever participated in Science Fair?
Sorry, there was an error loading this poll.
 Preparing for Science Fair requires a number of resources and support, as it takes a lot of work.  Many teachers offer after-school help to their students who need it. Daniel Campbell, an Honors and AP Chemistry teacher at the high school, is one of those teachers.
"Depending on what their project is, students can seek a lot of after-school support here at Carlisle from certain teachers," Campbell said. 
Managing Science Fair, like creating a project for it, takes a lot of work. Help from the community is what keeps the program running.
"It is not easy to pull off a science fair and no one person could do it alone. CASAC is a group of teachers and community members who enjoy science and wish to promote it in young people… However, even CASAC relies on the help of others to run a fair. Many science professionals in the community volunteer to judge the projects, " said Jill Brown, CASAC president and 5th Grade Saint Patrick Catholic School teacher.
Participation in the Science Fair is a requirement for certain science classes at Carlisle High School, depending mostly on the teacher's decision. Honors Biology is one of the courses that require student's participation in Science Fair.
The Honors Biology students are tasked with coming up with a few topic ideas over the summer. Within the first marking period of school, they develop experiments, using both given class time and time outside of school. Students are encouraged to use original topics that generally don't correlate with their classmate's projects. Teachers monitor students work as it comes along.
Freshman Ella Bowman is taking the Honors Biology course and was required to participate in this year's fair. Bowman's project was on plant growth in gray water.
"I've been planning for about 2 months and I chose my topic because the other ones were closed down. I don't really like my topic, but it is a last resort," said Bowman.
The results of this year's science fair were announced on Saturday, January 19, and the Grand Champion Ceremony took place at 12:30 pm that day.
Grand Champion:
Zoe Spielman, The Truth Behind "Environmentally-Friendly" Fertilizers
1st Place Winners:
Emma Ahl, Yeast Fermentation
Hannah Alwine, There's WHAT in this water!?
Elena Ashburn, No Stain No Gain: Removing Stains From White Clothing
Elizabeth Blymire, At What Concentration Does Phosphorus (P) Become Too Toxic to Seeds?
Hannah Bretthorst, To Grow or Not Grow: How Magnets Affect Plant Growth
Benjamin Briggs, High-frequency hearing differences between girls and boys
Maya Clements, What Duration of Ultraviolet light kills bacteria?
Dervla Dolan, Identifying the Most Effective Magnetic Shield
Noah Doupe and Colby Farrisi, which different materials absorb sound better
Aidan Driver and Brian Martin, Do patterns in video games help you have more success in game
Dominic Gearhart, Does Eye Color Affect Peripheral Vision?
Heidi Heinlein and Kathleen O'Neill, The Effects of Vegetation on Soil Erosion
Tim Howland, Bicycle Aerodynamics
Adam Jackson and Joseph Bourdon, Creating craters in sand and dirt
Alexandra Kelley and Emily Smith, Geotropism of Phaseolus Lunatus
Arianna Line, Finding the Silver Lining in AGriculture
Sara Plant, Confusing Colors
Lydia Ring and Cheney Thompson, Electrolytes in Drinks
Nicholas Stiltner, No Eggs Please!
Kirsten Weirich, Germinating Seeds in Diluted Chemical Solutions
Robert Wellmon and Ethan Rose, Dandy Dampeners
Alex Thumma, soap safety
Leave a Comment
About the Writer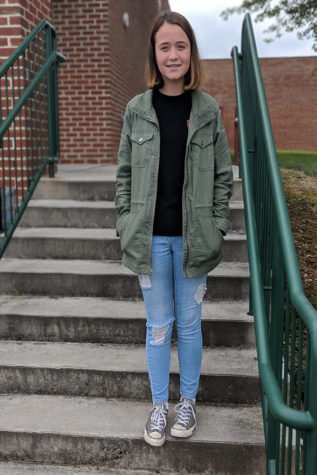 Carlin Diehl, Staff Writer
Carlin Diehl is currently a 9th-grade student at Carlisle High School. She is a first-year staff writer and Periscope student. She spends her free time...