2022 Elections First Time Voter Guide: Everything you need to know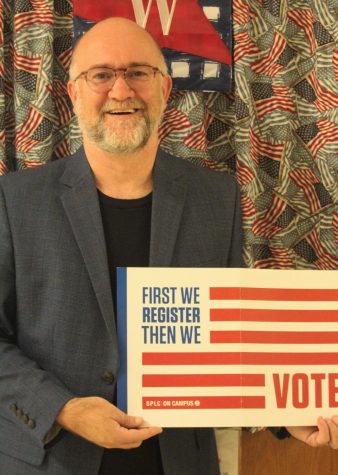 In order to get a comprehensive look at the voting process, Periscope's Editor-in-Chief Jenna Coller spoke with Mr. Wagner, the Social Studies Department Chair at CHS.
JC: When is election day for each election?
Wagner: The primary election is Tuesday, November 8th. The polls open at 7am and they are open until 8pm.
JC: How do you find out who is on the ballot?
Wagner: There's a couple different ways that students can do it. I usually direct them to nonpartisan sites because they tend to give the best insights to the candidates. One of the best is the League of Women Voters. Students can also look at PennLive or FiveThirtyEight.
JC: How do you figure out who to vote for?
Wagner: You have to understand yourself as a person- whether you're more issue, candidate, or party driven. Visit the candidates' websites and do your research; be an educated voter. I always tell students to not pay attention to the ads on radio and TV, they tend to be very lopsided and aim to bring down the other candidate rather than focusing on the actual issues at hand.
"
Vote often and vote early.
— Mr. Wagner
JC: Where do Carlisle students go to vote?
Wagner: It depends on what precinct they are a part of because we have many different townships that make up the school district. To find out what polling place you go to, you can visit PA Voter Services and fill out your information and look under your voter registration. And then at the very bottom [of the webpage], it will say 'your election day polling place is…' and then it will show you the address. It will also tell you on your voter registration card.
JC: What do students need to bring with them to the polls?
Wagner: If you are a first-time voter (in that precinct), you will be asked to show photo identification. It can be your driver's license, the PennDOT photo ID, or a passport. It must be a government-issued ID, so it cannot be your school ID.
JC: Are there any restrictions on what students can or should bring with them?
Wagner: Many polling places will ask that you don't bring your phone in with you. I think it is a good practice [for security reasons], just leave it in the car. Otherwise, you can bring in anything you may find useful like a pamphlet or note-sheet of candidates' names.
JC: Is there anything else that students should know about the voting process?
Wagner: It's quick, it's easy. Vote often and vote early.
So What's On Your Ballot?
Click the links below to find out who is on your ballot and to see candidate responses to 6 questions Periscope staffers posed to all candidates.
PA US Representative- District 10 
Some students living in Carlisle School District live in district 199, and others in district 193. To find out who represents you, visit this website and input your address.
PA State Representative- District 199
PA State Representative- District 193