Traveling teens: a trip to Chocolate Town
Hang on for a minute...we're trying to find some more stories you might like.
Chocolate, cows, and roller coasters might be the first things that come to mind when you hear Hershey, PA, but these things only hide the real gems in the town of The Sweestest Place on Earth.
Founded by Milton Hershey, the creator of the Hershey Chocolate Company, this downtown area is much smaller than one might think, but it is growing fast.  As many new stores pop up over the next month, now is a great time to enjoy a day trip in quiet downtown Hershey.
There are many places to eat off of Chocolate Avenue, the main street in Hershey.  One delicious option for a breakfast or afternoon treat is Au Bon Lieu. Au Bon Lieu is a traditional French crêperie that serves an assortment of sweet and savory crepes with recipes from Morocco.
Yassir Ben, one of the only workers in the small crêperie, said,  "We sell only crepes… it is sweet and savory… In Morocco we were a French colony before, so it is a part of our food culture."
Right next door is a place full of locals in the winter and tourists in the summer, a place where after you've eaten your brick-oven pizza, you can enjoy a double-scoop of ice cream.  Phillip Arthur's is located right on Chocolate Ave. next to the Knock Knock Boutique and Au Bon Lieu. Their pizza recipe has been perfected since 1935 and pairs perfectly with a dish of Hershey's ice cream.  (article continues after slideshow)
After experiencing the food in Hershey, shopping is also a fun option to do in this town.   Cute boutiques such as the Knock Knock Boutique, which sells novelty items and fashion accessories, accompany brand new stores such as Beef Jerky Outlet, which opened Sept 25.  
Cindy Eby, a co-owner of Beef Jerky Outlet, said, "We opened on Tuesday [September 25] and we have been really busy [with] customers from all around the area."
Beef Jerky Outlet accumulates customers from all around the surrounding area and offers many free samples for the beef jerky lover.  Their flavors come in wide varieties from Vodka Bloody Mary to Lemon Pepper.  Next door new stores are opening over the next month, including a Tropical Smoothie Café and a Jersey Mike's Subs. 
For teens in the area, a local hangout after school is the Duck Donuts on Chocolate Ave. This quick service restaurant sells made to order donuts.
Todd Plummer, the owner of Duck Donuts, said, "During the week, it is mostly locals, and during the weekends, I'd say that it's a good mix of both locals and tourists as well.  A lot of times, right after school lets out, we see a lot of kids that are either walking from Milton Hershey or Lower Dauphin."
If you aren't the biggest fan of jerky or donuts, you might want to pop into the Hershey Story a few blocks down.  In here, you can shop Hershey merchandise or pay an entrance fee to walk through the museum to learn about the history of Milton Hershey, the founder of Hershey, PA and the Hershey Chocolate Company.   
And of course, if you have the time and money, Hershey Park is always a blast.  This amusement park has fast roller coasters like Storm Runner and Fahrenheit along with milder rides like the Comet and Lightning Racer.  However, this all comes at a steep price of $40 a day (Halloween ticketing).
No matter how you spend it,  an afternoon in Chocolate Town will certainly sweeten your day.

About the Writer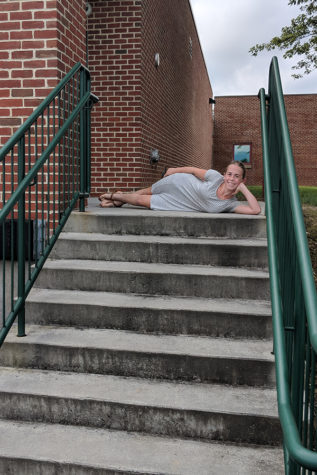 Ellie Knapp, Staff Writer
Ellie Knapp is currently a freshman at Carlisle Area High School and this is her first year on Periscope as a staff writer.  Ellie is on the JV field...