December Athlete of the Month: Rachel Bell
Hang on for a minute...we're trying to find some more stories you might like.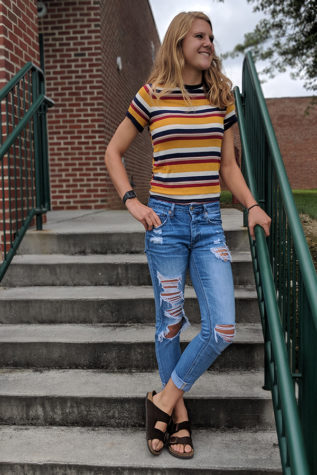 More stories from Meg Tate
This is the second portion of the sibling edition for our December Athlete of the Month, Rachel Bell.  (Read about Rachel's brother Isaiah here).
Rachel is currently a sophomore at CHS where she has participated on the varsity girls' basketball team for both years.  Rachel strives to bring an increased level of play to the team every time she steps on the court.  We had the chance to catch up with her, after an eventful fall and winter season.
Q1: How long have you been playing basketball for?
A1: I have been playing basketball since the seventh grade.
Q2: Do you feel like you have a leadership position within the team?
A2: Even though I am a sophomore, I would consider myself a leader on this team.
Q3: How do you feel this season is compared to last season?
A3:  I think it started out way better than last year but with sickness and academics becoming a problem, our team has returned to the level of last year's team.
Q4: What are your goals for the team this year?
A4: My goal would be to take teams by surprise the second time we play them because so far this season we haven't shown much talent or depth on our team.
Q5: What are your goals for yourself this year?
A5: My goal is to be a consistent scorer and to help lead the team to work and become the team I can see us to be.
Q6: How did you feel about Isaiah committing to Delaware?
A6: It honestly made me really happy because he's worked harder than anyone out there and is finally getting the credit he deserves for it and at a high level.
Q7: What's it like living in a house with two athletes?
A7: It's very very busy.  There are usually multiple days a week that we can't eat dinner as a family due to our schedules colliding.

About the Writer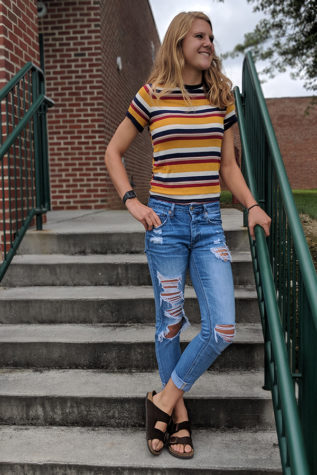 Meg Tate, Sports Editor
Meg Tate is currently a senior at Carlisle High School and this is her third year in Periscope and is the Sports Editor.  Meg is a member of the Senior...