Revisiting favorite flavors: Coffeehouse alums return for the Classic Roast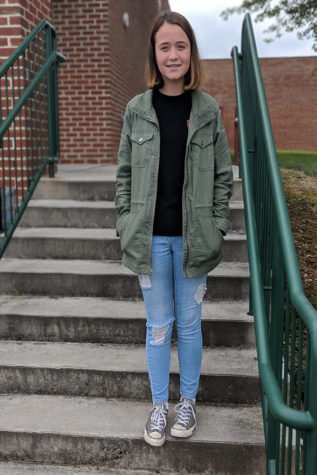 More stories from Carlin Diehl
Something special was brewing in the Swartz Auditorium on December 29: a concert for CHS students, both current and former.
To celebrate its 10th anniversary, the Coffeehouse program hosted the Classic Roast, an alumni show where former performers could return to the stage and play at their old school. 
This show is produced by the Coffeehouse program, which is full of students interested in music. These students, along with advisors, helped to plan for the event, working to advertise, contact alumni, and order refreshments and other essential amenities for the event.
"We spent over a year planning for the event," said James Wilkinson, the faculty advisor for the Coffeehouse program. "We had to do things like getting emails and contacts of former alumni." 
On December 29, during the Winter Recess, the Coffeehouse Classic Roast was held in the Swartz Auditorium from 6pm to 10:30 pm. The show was attended by the public, and admission to the program was five dollars a person, but only past Coffee House performers were eligible to perform.
Emmy Biddle, a junior at Mount Holyoke and member of Carlisle High School's Class of 2016, performed at the Classic Roast. She sang alongside Alex Pinnell in a band called Camy on Wickenden.
"I'll always have wonderful memories belonging to such a creative, incredible community," Biddle said. "Not only do I love performing and singing, but coming back is the least I can do to thank everyone for improving my high school experience." 
Alex Pinnell, Biddle's bandmate and member of the CHS Class of 2017, also performed at the show. Pinnell returned to Carlisle from the University of Texas for the opportunity to perform once again.
"I was really committed to the program throughout high school, and after moving to college in Austin, the live music scene there has inspired me to keep practicing in my spare time," Pinnell said. "Even then, I haven't had the chance to perform in front of an audience since I graduated high school." 
The Coffeehouse Classic Roast gives those who hardly had a chance to be on stage in high school, return and have a chance to continue.  Claire Neiberg, a member of the Class of 2018 and freshman at Duquesne University, sang with a group that performed "Big Yellow Taxi" by Joni Mitchell and "Sunday Candy" by Donnie Trumpet.
"I never had the confidence to audition for Coffeehouse until the 'Last Drop' of my senior year," Neiberg said. "However, that last Coffee House brought me so much joy and reminded me [of] how much I love music. When I saw that I had that opportunity to experience that again, I couldn't pass it up." 
The next Coffeehouse show will be held at 7pm on Jan 11 in the Swartz auditorium, with a snow date of Jan 12. Admission is $3 for students, $5 for adults.
View Comments (4)
About the Writer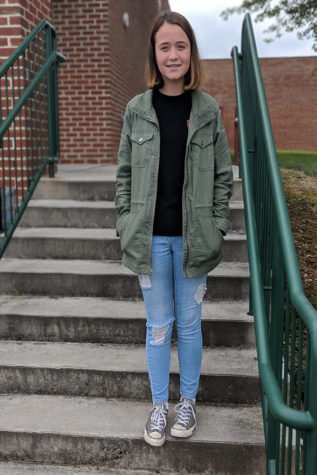 Carlin Diehl, Staff Writer
Carlin Diehl is currently a 9th-grade student at Carlisle High School. She is a first-year staff writer and Periscope student. She spends her free time...