Ship Start: a new head start to college
Hang on for a minute...we're trying to find some more stories you might like.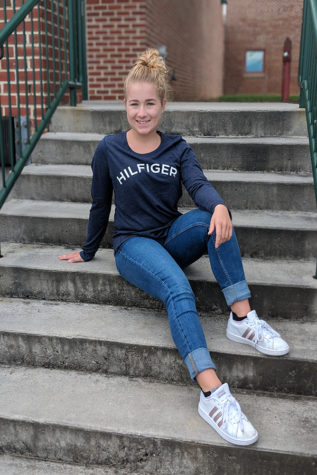 More stories from Skylar Bowers
AP and honor classes are intended to prepare students for college courses, but what better way to get ready than to take the college class first-hand?
Ship Start is a program offered by Shippensburg University (SU) that allows CHS students to earn college credits while attending high school.
There are currently three participating CHS students who are taking courses through SU to receive early on college credits. One of them is senior Dean Franjicic who is in his second year of taking the Ship Start program.
"It's a unique experience and it's the only way to understand college," said Franjicic.
Franjicic started the program in his junior year and has completed nine classes so far. Each course is worth three college credits, and students are able to take up to three per semester. The classes count as high school credits as well
"Students who have been involved in it have seemed happy getting college credits along with high school credits," said Emily McDonald, CHS school counselor.
Students that are in the program like Franjicic have a special schedule. Each varies depending what courses are being taken but Franjicic's schedule consists of him going to the high school in the morning to take three periods of high school classes that the Ship program does not account for and then he heads to the Shippensburg campus if he has classes on that day.
"I go to Shippensburg on Tuesday and Thursday from 12:30 to 3:15 [p.m.] and Monday and Wednesday from 5:00 to 6:15 [p.m.]," said Franjicic.
Another student that is currently in Ship Start as well as senior Kendra Fisher who has taken two courses in the fall semester and is taking two courses this current spring semester.
"The program allows you to get a feel of what college will be like in terms of how hard the courses are and get a feel of what it's like to be taught by professors," said Fisher. "By the time I graduate high school, I will already have one semester of college finished."
Fisher's school day consists of her going to the high school for the first three periods of the day and then she goes to Shippensburg to her afternoon classes on Mondays and Wednesday which start at 2:00 p.m. In her free time, she goes home to do schoolwork or goes to her job.
"Ship Start allows you to choose which days and times you want to have classes so it really varies for each student," said Fisher.
Ship Start is currently in its second year of being available. All juniors and seniors with proven readiness for college-level work based on their high school performance and their SAT, ACT, and/or AP scores are eligible for these courses. Tuition is a reduced $100 per credit so each course in total is $300.
"Just be ready for the responsibility," said Franjicic.
Interested students should schedule a time to speak with their school counselor to find out more specific program information. Click here for more online information about the program and how to sign up.

About the Writer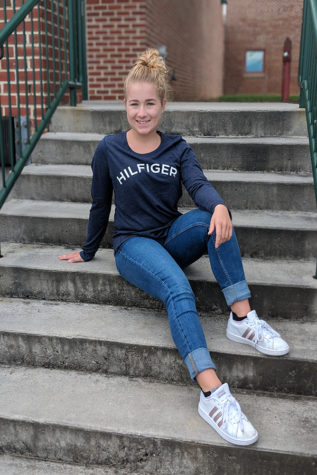 Skylar Bowers, Student Life Editor
Skylar Bowers is currently a sophomore at CHS, and this is her second year on the staff of Periscope. She is the editor for Student Life this year. Skylar...