From living room to classroom: The pros and cons of attending school with siblings
There are many siblings that are attending CHS at the same time, including Joey and Jenna Bramble (junior and sophomore), Lanie and Robert Lissner (senior and junior), and Genia and Abby Purdy (senior and freshman).
All the siblings have expressed positive feelings with being there for each other throughout high school. Many of the younger ones have said there are many benefits to always being near their older sister or brother like being able to get rides to and from school or having a familiar face around the school.
"It's great because when you are walking in the hallway, it's nice to see a familiar face and someone who understands what's going on at school and at home," said freshman Jenna Bramble.
The younger siblings have admitted that it is helpful that they have someone they know that has been in high school already. It allows them to be better prepared for the transition to high school especially because they already knew some of the teachers and students at CHS.
"They've already gone through the same classes and it's just really helpful for advice," said freshman Abby Purdy. "They're already close with the teachers so you already have a good connection with [those teachers]."
The older siblings have all said that they enjoy checking in on the younger sibling and being able to mess with them outside of their house.
"I like it because there's always someone you know and it's cool to be able to tease and mess around sometimes in school," said senior Lanie Lissner.
Senior Joey Bramble had similar thoughts about being able to see his sibling around the school.
"It's a lot of fun because I do get to see [Jenna] often and I can check in to see how she's doing and it's fun to mess with her in the hallway when I get the chance," Joey Bramble said.
Getting recognized as being the sibling of another student by teachers or other students is a common occurrence that all the siblings have mentioned.
"Usually on the first day of school, I'll walk in and my teacher automatically says, 'Are you Joey's sister?'" said Jenna Bramble.
Even though they have to deal with their siblings at home and at school, all of them agreed that they are happy to have a sibling at CHS, even if they get teased sometimes.
About the Writer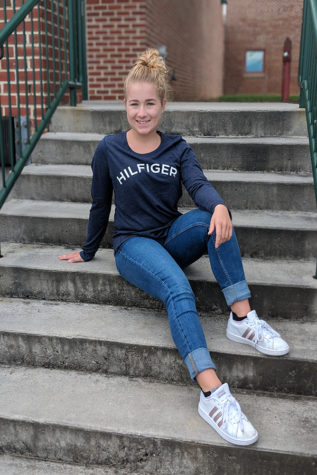 Skylar Bowers, Student Life Editor
Skylar Bowers is currently a sophomore at CHS, and this is her second year on the staff of Periscope. She is the editor for Student Life this year. Skylar...