A New Year's celebration: First Night in Carlisle
Hang on for a minute...we're trying to find some more stories you might like.
Carlisle's New Year's Eve celebration sparked growth in the community as people joined together to start the New Year at First Night Carlisle. Despite the inclement weather on Dec 31, the town's traditional celebration reeled in many participants. Activities such as carriage rides, wood and ice carving, face painting, and performances entertained the crowds.
Upon entering the town square, the people are greeted with its festive lights and aromas of yummy food. In the street near the farther intersection past the Carlisle Theater, there was a display of woodwork in front of a wood carver from Abeln Arborworks. He worked on a new piece of art as onlookers watched. People watched in awe, which initiated conversation amongst the viewers and brought strangers together.
"We absolutely love going to First Night to see all the cool crafts that the carvers do," Zoey Harring, a sophomore at CHS, said. "My grandfather especially is interested in it, because he enjoys collecting wood carvings. Plus, ice and wood carvings happening live isn't something you see every day."
Students from Carlisle High School embraced the cultivating celebrations. Many were seen attending activities and being pulled along by majestic horses on carriage rides. Some students were even involved in the First Night performances, such as Wingin' It!, dedicating their New Year's Eve to show their town support.
"My parents and I love going [to First Night] because we don't have family close by to celebrate with," said Rachael Bowman, sophomore at CHS. "So it's nice to know we can enjoy our New Year's Eve with our community," 
As the rain continued through the night, many people took advantage of the events indoors, which brought everyone a little closer together to enjoy a special night. Wingin' It, the CHS improv comedy group, grabbed many laughs at St. Paul's Lutheran Church in town. Many attendees also headed to the Carlisle Theatre to find shelter from the showers and were able to sit back and enjoy many performers' acts, including music groups Janelle Verone's Band and Deb Callahan Band.  
"Even though the rain was cold and unbearable, it didn't keep me from enjoying a spontaneous night to start my new year," senior Ben Farner said. "The performers all did a very good job and helped keep the event upbeat, even when conditions were not ideal."
At the stroke of midnight, rain had stopped and a light show was displayed in the sky for all the crowd to see. Fireworks paraded the town square, colors booming from one to another, a symbol of farewell to the old year and hello to 2019.

About the Writer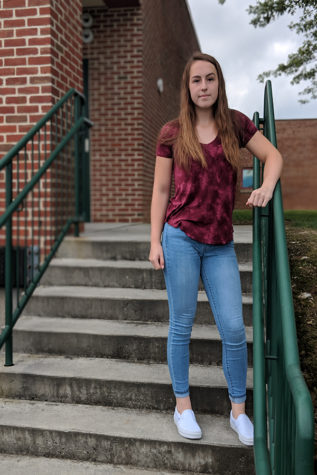 Kaitlyn Peck, Staff Writer
Kaitlyn Peck is enrolled in Carlisle High School as a sophomore. This is the start of her journey through periscope with it being her first year. Kaitlyn...