All the buzz: CHS adopts honeybees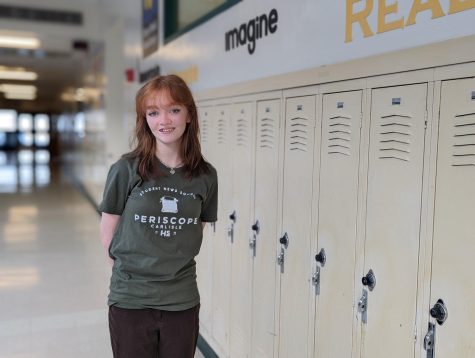 More stories from Rylie Workman
The honeybees are very important insects and are known as a "keystone species"; they are vital to keeping other living species alive, including humans. What would we do without them?
For Wildlife Wednesday, Green Team took donations to donate to the World Wildlife Fund. There was a list of a few endangered animals that could be given donations like the snow leopard, the black rhinoceros, the honey bee, or the panda.  The honeybee won the contest with thirty dollars, barely beating the snow leopard, who had twenty-eight dollars of donations. 
The Green Team's vice president, Grace Pack, said, "I'm glad that the honeybees won since they have such an important role as pollinators and are present globally, even here in PA!"
To "adopt" the honeybee means to donate money to them. That money will be put towards conservation activities for the animal you donate to.
The population of honey bees decreased about forty percent in the winter of 2019 and 2020. The population continues to decrease and scientists are uncertain why. Because of the loss of so many bees, and the fact that four thousand out of the twenty thousand bees actually contribute to pollination, concerns for the environment are high. 
Honey bees are the start and a very important part of the food chain, they are responsible for eighty percent of all pollination. If the honey bee were to go extinct, pollination would stop, resulting in a lack of flowers, plants, and honey. 
The food industry in the U.S. is very dependent on the honey bee. The bees pollinate almost one hundred crops a year, which is almost fifteen billion dollars worth of pollination services. 
CHS's Green Team donated the fundraiser money and allowed the freshman students, the class who won Green Week, to suggest names for the honey bee stuffed animals they received, symbolizing the bee we "adopted". The names chosen were "Beeyonce," "Bumbledore," and "Buzzy." 
View Comments (2)
Want to help the Herd? Please consider supporting the Periscope program. Your donation will support the student journalists of CHS and allow us to purchase equipment, send students to workshops/camps, and cover our annual website hosting costs.
About the Contributor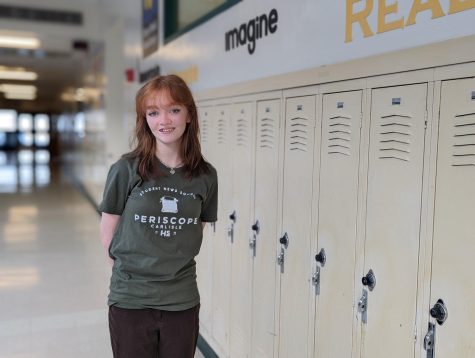 Rylie Workman, Staff Writer
Rylie is a freshman at Carlisle and this is their first year in the Periscope staff.  They finds joy in being around friends, writing, and staring at...