Testing on their home turf: Academic decathlon team competes at states
Hang on for a minute...we're trying to find some more stories you might like.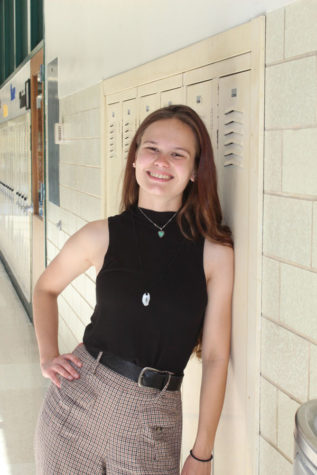 More stories from Samantha Martin
The Carlisle High School Academic Decathlon team finished out their season at the state level competition for the United States Academic Decathlon program without having to leave home.
The event, which takes place at a different high school every year, was hosted at Carlisle High School this year. Eight CHS students, advised by Matt Fahnestock,  participated in the competition that took place over two days, Mar 15 and 16. 
Lily Sweeney, a CHS senior and veteran of the Academic Decathlon team, had mixed feelings about hosting the event at Carlisle.
"It was nice to be able to go home, and sleep in my own bed, and not have to worry about a hotel room," said Sweeney.  "It was also kind of strange because it didn't have the experience of driving. There was some bonding in terms of our team, but it wasn't as if we were cooped up in a hotel room [together]."
Sweeney added, "It was nice to be comfortable, even if it was weird."
In Academic Decathlon, participants must take part in ten events. Students are required to write an essay, take eight multiple choice tests based on specific subjects, and sit down for an interview with judges. The scores from each event are added up to create a student's personal score, and each student score is added together to get the team's full score.
According to the competition's official score sheet, Carlisle placed seventh out of fourteen teams, with an overall team score of 36,636. They were less than 1,000 points away from the sixth place winner, Souderton, and just under 8,000 points short of the first place team, Seneca Valley.
The team tied for first in an event that did not factor into the score, the Super Quiz Relay. In this event, each division of the team is required to answer ten rapid-fire questions.
"It was great to be part of a team who won the Super Quiz Relay, which we had never won at States," said Eli Plant, a CHS junior and competitor in the Scholastic division of Academic Decathlon.
Feelings about CHS' performance at Academic Decathlon were varied among the competitors. Sweeney, who placed in the music, art, and interview categories, was pleased with her personal performance at the event.
"I think it went as well as I could have hoped," said Sweeney.  "I got three medals, which is kind of miraculous at the state level."
Senior Condor Hall also placed in the art competition and was excited about their success.
"It was my last competition," said Hall. "I had never won a medal at a state level competition, but I did [this year.] I won in art; I studied a lot for it."
Plant, a new member of the team, was less enthusiastic about his personal performance, as he felt that he was unprepared for the event.
"I was pulled into it later than would be ideal," Plant said. "I didn't have all summer to study and the only studying I did was during lunches with [Mr. Fahnestock] and some after-school sessions."
As varied as thoughts on individual performances were, overall the group was proud of the team.
Sweeney said that having an Academic Decathlon team with students of varying skills helps make the group stronger.
"Each of us has our strengths and weaknesses, in terms of what we studied or otherwise what we have background in," Sweeney said. "A couple of people have taken AP Statistics, and so the math, which was based in statistics and algebra, was relatively easy for them. I think there were a couple, like the [language] and [literature] test and the math test, for me, that was really challenging."
Of the eight students who competed at the state competition, six are seniors who will not be returning next year.
"We need more varsity people," said Hall. "[…I]f you want to study topics that do not involve your classes, you should join the Academic Decathlon team.
Any students interested in Academic Decathlon should see Fahnestock in the McGowan ACT room.
About the Writer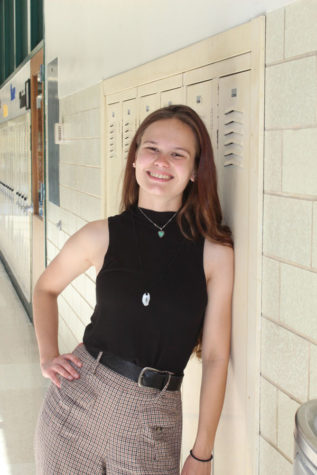 Samantha Martin, Editor in Chief
Samantha Martin is super excited to share the role of Editor-in-Chief with Abigail Lindsay during her fourth year on staff! She is also a member of several...