Culinary contributions: Carlisle citizens raise funds to pay off outstanding cafeteria debt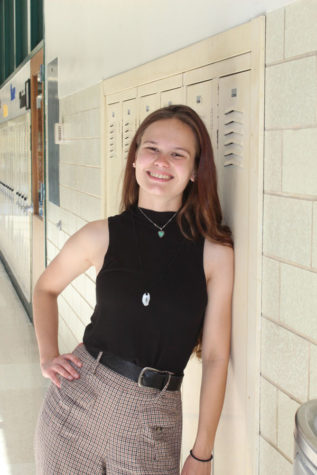 More stories from Samantha Martin
The citizens of Carlisle have come to the aid of the next generation, paying off thousands of dollars in student meal debt across the community.
According to Cumberlink, $22,200 in school lunch debt was owed by students across the Carlisle Area School District prior to the fundraiser. 
Kristi Knox, a realtor based in Carlisle, decided she wanted to raise money to cover some of the debt after seeing another agent on her team raise money to cover the Harrisburg School District. She began reaching out to local businesses, as well as her friends, to see if any of them were willing to help pay off the debt.
This message reached Traer Beaudette, a friend of Knox's and the owner of local small business Feathers in the Nest, who immediately jumped on board.
"I saw a Facebook post from my friend Kristi Knox asking for help with paying off some school lunches, and I messaged her," Beaudette said. "We met two days later with a reporter from the Sentinel and decided then that we would try to push for the entire school district to have their school lunch debt paid off." 
"
We met two days later with a reporter from the Sentinel and decided then that we would try to push for the entire school district to have their school lunch debt paid off." "
Beaudette knew she wanted to help with the project due to her experiences working in schools. She believed that there was more the community could do to help poorer students and found that joining the project was an ideal way to help people.
"I have volunteered in almost every single school in Carlisle," Beaudette said. "Some of these kiddos have really touched my heart. One in particular I know came from a really difficult family situation. I remember thinking, we should be doing more for this little guy. We are failing him as a community. And since then I have been looking for ways to help in our community." 
Knox and Beaudette immediately began reaching out to the community. They set up a GoFundMe page (which is no longer accepting donations) on Dec 19 and shared it across several social media platforms. As the women collected more money to cover the debt, local news organizations heard about their work and covered the story, giving their fundraiser even more publicity. 
"I did a full social media push; using all my Facebook friends, Carlisle groups, anyone who would share. ABC News, CBS, and Fox all interviewed us and ran the story several times," said Beaudette. "I set up a GoFundMe, PayPal, and Venmo. People [also] dropped off donations or mailed them to my shop, Feathers in the Nest." 
By New Years' Day 2020, the fundraiser had exceeded its goal by over $1,300. Beaudette was impressed by the public turnout for the fundraiser, and hopes that the Carlisle community remains aware of the issues concerning its most vulnerable citizens. 
"I think awareness is key," Beaudette said. "Awareness of the issues and awareness of the services available that can help." 
On a related note, Carlisle is considering raising the price of school meals for the 2020-21 school year. Currently, school lunches district-wide cost $3.10, while breakfasts cost $1.95. Reduced price meals are available for students covered under the Free and Reduced Meal plan, at 30 cents per breakfast and 40 cents per lunch. The school board will vote on whether or not to increase lunch prices by 10 cents, and breakfast prices by 5 cents, 
About the Contributors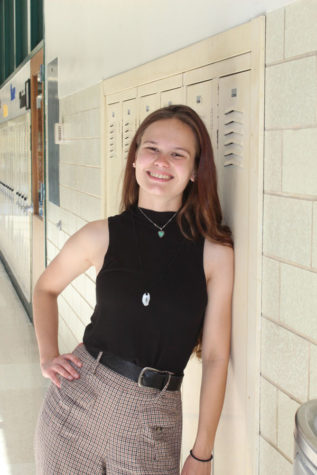 Samantha Martin, Editor in Chief
Samantha Martin is super excited to share the role of Editor-in-Chief with Abigail Lindsay during her fourth year on staff! She is also a member of several...
Kate Muir, Adviser
This is Mrs. Muir's 12th year advising Periscope and she loves it more every year! She's an avid reader, loves dogs and being outside, and enjoys baking...