Painting a picture of education: CHS art students take a field trip to New York City
Hang on for a minute...we're trying to find some more stories you might like.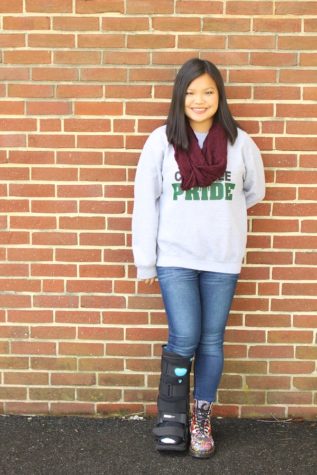 More stories from Claire Neiberg
For art students, it is vital to see the art they have been studying come to life. 
On April 6, Carlisle High School art students will be taking an all-day field trip to various New York City art museums.
50 students will visit the Chelsea Art Museum, the Metropolitan Museum of Art, and the Solomon R. Guggenheim Museum.  Each museum offers a different perspective of art; the Metropolitan Museum of Art has a wide collection of traditional and famous artworks, while the Chelsea Art Museum and the Solomon R. Guggenheim Museum focus on modern artwork.
"The Metropolitan Museum of Art collects, studies, conserves, and presents significant works of art across all times and cultures in order to connect people to creativity, knowledge, and ideas," said the official website for the museum.
It is the largest art museum in the United States and holds over 5,000 pieces of artwork.
The Guggenheim is famous for not only its collection of modern art but for its architectural design.
"Committed to innovation, the Solomon R. Guggenheim Foundation collects, preserves, and interprets modern and contemporary art, and explores ideas across cultures through dynamic curatorial and educational initiatives and collaborations," said the Guggenheim website.
The Chelsea Gallery, which is a part of Chelsea Markets, also contains modern art.
Any student currently enrolled in an art class was invited to join the field trip. According to CHS art teacher and trip organizer Amie Bantz, "the purpose is that students get to see examples of what they're working on." 
"I think the field trip will be impactful because they are seeing the widest range of art they can possibly see," said Bantz.
Art history students will be able to physically view the artwork they have been studying from afar, while art students can gain inspiration from the artists showcased in the museums.
The field trip to New York occurs most years, and many students attending the trip this year have gone in the past. Senior Elizabeth Manti is going on the field trip for the third year in a row.
"I'm most looking forward to visiting the Met," said Manti. "It has very prestigious art and is so interesting."
Other students are going on the trip for the first time, including senior Bethany Petrunak.
"Art history isn't something I've taken an interest in until this year but I think it's a real career possibility for me!" said Petrunak. "Seeing the art I've studied in an atmosphere where I may someday be employed is a very exciting thought and could very well be the push I need to pursue it in college."

About the Contributors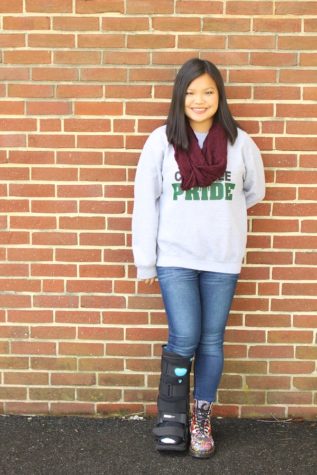 Claire Neiberg, Student Life writer
Claire Neiberg is currently a senior at Carlisle High School and is already loving her first year of being on the Periscope staff.  When she is not enduring...