Share the 'Luv': Small business owners give back to the community
In downtown Carlisle, there is a lot of "Luv" to be shared. C-Luv Thrift's first opening was in February 2018, with owners Mary Carlton and George Kretzing, who decided to open a store where the whole family, but specifically college and high school students, could find great deals.
"My mom always worked at a thrift store when we lived on the Carlisle Barracks," Carlton said. "There used to be a thrift shop there, and I grew up hanging out there and I knew how it worked and I knew that thrifting was becoming a big thing."
Her daughters inspired her idea of opening a thrift shop because they loved to thrift and there wasn't a similar shop for teens in the area.
Mary and George's families were close friends, so they have known one another since they were children. They reconnected in 2016 in North Carolina. Kretzing was a mechanical engineer, yet when Carlton asked him if he wanted to open up a thrift shop with her, he said yes.
"I went from designing machines to pricing women's clothing," Kretzing said with a laugh.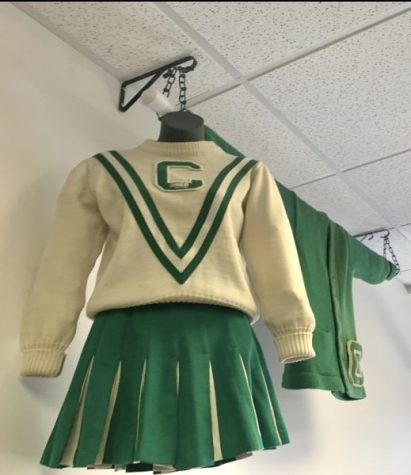 When asked, "Why locate in Carlisle?" they both said that they love Carlisle and the community. 
"I said to George that we could do this and gear it towards the kids; high school, college, young adults, people who are interested in thrifting, but also people who are interested in sustainability," said Carlton.
They both wanted to give back to their hometown since they're both alumni and wanted their store to be very Carlisle-focused.
The store offers a wide variety of things, like knickknacks, vintage and recent Carlisle merchandise like old letterman jackets, school spirit clothes for the football and basketball games, etc., making the store popular especially among the CHS faculty, staff and students.
One of the features of the store is a large outline of Pennsylvania, filled with the signatures and graduating years of CHS alumni. Kretzing's idea for the outline was for Carlisle graduates to come back to the area and sign it, to "make their mark."
In addition to collecting sellable items that are connected to the high school, they are also partners with the school store, the Bison Corner, which is run by business teacher Joe Conklin near the McGowan gymnasium. 
Kretzing describes their merchandise as unique because there are "no two pieces alike" in the store. They look for things that give off a certain vibe that's similar to the shop, and overall Carlisle.
When asked the question, "What was one of the most interesting items that was donated or that your store sold?" Carlton and Kretzing both said a doll house that came with a bin of furniture and an antique toy tractor, that they eventually sold for $200.
They are also making their mark on the community through outreach opportunities. Carlton started the fundraisers, Luv Hugs, Luv Lets, and Jessica's Closet. 
View this post on Instagram
Jessica's Closet took over Cinderella's Closet's job in providing dresses for CHS students. Their store is all about giving back to Carlisle and helping the students and people in the area any way that they can. This past homecoming, about nine students participated in Jessica's Closet.
The Luv Hugs program allows a CASD counselor, nurse, or faculty member to reach out to the owners and tell them of a child or family in need and they'll open up the store to the kids.
Luv Lets is another program where Carlton and Kretzing purchase custom made Pura Vida bracelets in Carlisle Colors to sell in the store, and when a bracelet is sold, $5 is donated to a new elementary school depending on the school of the month.
Another way they seek to keep the community involved is a game they came up with; Hide and C-Luv is an interactive activity that the store created, they hide stickers of the C-Luv logo around Carlisle while leaving clues on their Instagram account of where it may be located, and if someone finds it, they have to bring it into the store and they'll get a $10 discount/store credit. 
 C-Luv Thrift is a small business owned by alumni who care greatly for Carlisle. Visit their website, check them out on social media (Facebook and Instagram), or stop by the store at 20 North Hanover St. during their new winter hours, from Wednesday through Saturday 12 – 5 pm.
View Comments (2)
Want to help the Herd? Please consider supporting the Periscope program. Your donation will support the student journalists of CHS and allow us to purchase equipment, send students to workshops/camps, and cover our annual website hosting costs.
About the Contributors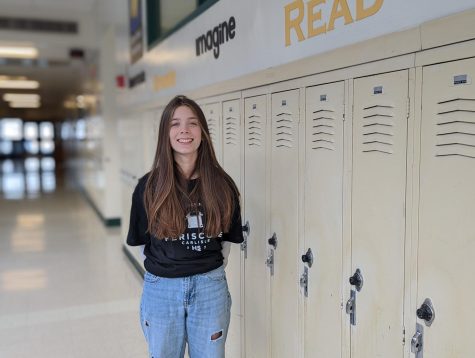 Kaylea Martin, Staff Writer
Kaylea is a junior at Carlisle High School and this is her first year being a part of the Periscope staff. She is a member of Student Class Council, Green...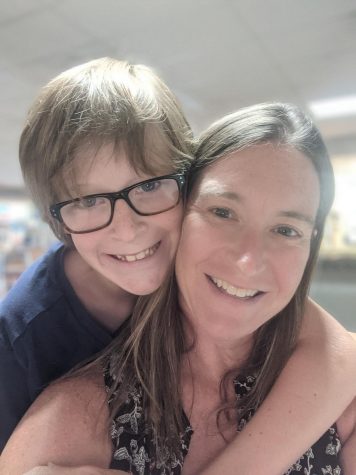 Kate Muir, Adviser
This is Mrs. Muir's 13th year advising Periscope and she loves it more every year! She's an avid reader, loves dogs and being outside, and enjoys baking...