A 'map' to the charts: BTS releases new album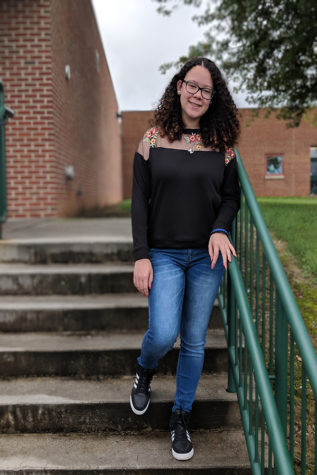 More stories from Kaycee Johnson
BTS, otherwise known as Bangtan Sonyeondan (방탄소년난), is a Korean pop boy band. Almost six years after their debut, they released their latest album, Map of the Soul: Persona on Apr 12. The much-anticipated album had over three million pre-order sales and broke records worldwide.
They debuted under BigHit Entertainment on June 12, 2013. BTS did not win their first major award until two years after their debut, on May 3, 2015. Their song "I Need U" on the mini-album The Most Beautiful Moment in Life, Part 1 won first place on "The Show," a South Korean Music award program. This win marked their first triumph after years of hard-work which motivated BTS to continue working toward success.
In a week since its release, Map of the Soul: Persona has already broken many records. The record for most views on a music video on YouTube in 24 hours of its release was held by K-pop girl group, BLACKPINK's "Kill This Love" with 56 million views. This record was broken by "Boy With Luv" on April 12 when it got 96 million views in a single day. The single track took the record for the fastest rise to 100 million views on Youtube after reaching the milestone only two days after its release.
The album sold over 1.38 million copies only 3 hours after its release; breaking the record in Hanteo beating out their own album released in 2018, by over 30,000 sales. Twitter's worldwide trending was riddled with hashtags relating to the drop of 'Map of the Soul: Persona."  All of the seven songs on the new album are on Apple iTunes' Top 10 chart; "Boy With Luv" stands at number 2 on the chart.
BTS fans, commonly referred to as A.R.M.Y.  (Adorable Representative MC for Youth) were enraged by Youtube removing 10 million views from the music video. The hashtag '#YoutubeGiveUsOur10MillionBack' trended number one on Twitter worldwide. Neither Youtube nor BTS have commented on the subtraction of the views from the music video.
References to this new album can be found in an earlier album, causing fans to believe the meanings behind the two albums are connected. Some fans theorize the lead single in the album, 'Boy with Luv,' is connected to their 2014 song 'Boy in Luv'.This album features Halsey on the main track and Ed Sheeran on 'Make It Right'.
'HOME', a single off of the album, express BTS' comfort found in their fans. The post-chorus lyrics translated to English, "It's comfortable even as you say nothing If you are there, they'll all be my home You know I want that," displays that A.R.M.Y. are BTS' home.
Single track featuring Ed Sheeran,'Make It Right', illustrates the appreciation for they have for their success, however, their main goal was to reach young people. One translated lyric found in 'Make It Right' helps explain the true hope they have for their career: "My hand, trophy and a gold microphone All day, everywhere But all of this is about reaching you."
The lyrics are filled with poetic and symbolic meanings that take a lot of analyzing to fully understand. The songs, dances, and symbols all have decisive reasoning behind them that fans can appreciate. The main single track's music video displays the names of previous songs and a shot paying homage to their previous selves which A.R.M.Y. have theorized is accrediting their struggles and challenges for their current success.
Personally, I have been a proud fan of BTS since their first major win in 2015. I have had the pleasure to watch them grow into their style and into mass popularity. I woke up at 5am on Friday, April 12 full of excitement for the album. I listened and watched the music video in awe and amazement.
I would rate the album 10 out of 10 due to the intense thought and meaning in the album; I encourage everyone to listen to it.
About the Writer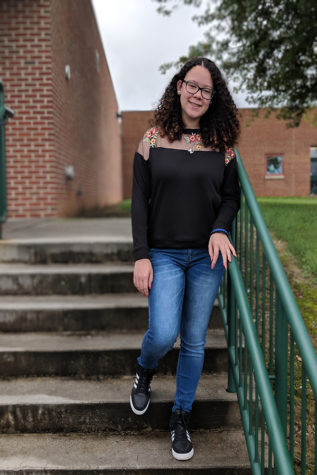 Kaycee Johnson, Staff Photographer
Kaycee Johnson is a staff photographer and occasional writer. She recently moved here from Lower Dauphin where she was active in the school newspaper....