BTS rising in fame while spreading positivity
Hang on for a minute...we're trying to find some more stories you might like.
Bangtan Sonyeondan, more commonly known as BTS, is a Korean pop band whose popularity has skyrocketed all over the world.   
The band members include Kim Nam Joon (RM), Kim Seok Jin (Jin), Min Yoon Gi (Suga), Jung Ho-seok (J-Hope), Park Ji-Min (Jimin), Kim Tae Hyung (V), and Jeon Jeongguk (Jungkook). "Bangtan Sonyeondan" is Korean for Bulletproof Boy Scouts, because the band is 'bulletproof'. BTS fans are called A.R.M.Y. (Adorable Representative M.C for Youth). 
BTS made their debut under Bighit Productions as a seven-member boy band back in 2013. Their debut album, 2 cool 4 skool, had a total of 24K album sales within the first year. Also that year, BTS won 'Best New Artist' at the Melon Music Awards, Golden Disk Awards, and Seoul Music Awards.
BTS along with other KPOP groups, weren't highly popular in American, until recently.  In 2015, BTS released the music video for their song "Dope," which received over one million views in less than fifteen hours.
Their popularity in America only grew from there. The music video for "Dope" now has over 350 million views. Then, in May 2018, BTS released their music video for "Fake Love." The video received 4.8 million views within the first hour. BTS currently has four music videos exceeding 300 million views.
BTS has been recognized for their world impact and their uplifting messages by South Korea's president, Moon Jae-In. On September 24, 2018, BTS spoke during the United Nations meeting in New York. They spoke about their recent projects with UNICEF to end violence.
In addition, BTS has released a series of three albums titled Love Yourself in an attempt to share love and make young people feel good about themselves. The "Love Yourself" campaign has accumulated 1,154,593,599 krw (1 million USD).
BTS has been recognized as the future of KPOP and has gained popularity all over the world. Their songs share messages of persistence, love, happiness, and self-love. Their hard work has made their popularity grow, allowing the group to impact the world.

About the Writer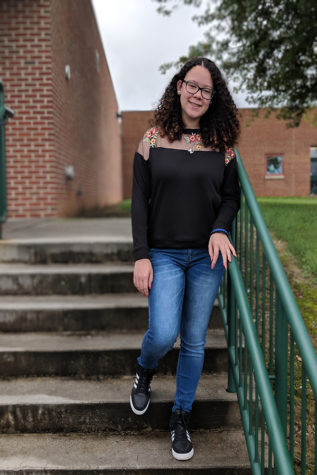 Kaycee Johnson, Staff Photographer
Kaycee Johnson is a staff photographer and occasional writer. She recently moved here from Lower Dauphin where she was active in the school newspaper....