That's 'Chicago' for you! (photos)
CHS's musical production of Chicago was all the razzle and dazzle it lead up to be. 
The preface for the musical is Roxie Hart (Lauren Klepp) has recently murdered her paramour Fred Casley (Skylar Hammaker) while still married to her husband, Amos Hart (Zander Doland), because Casley is going to leave her. 
Amos Hart tried to take the blame for the murder; however, a slip of the tongue from Amos forces Roxie Hart to confess to doing it, and after finding out the sentence could be the death penalty she quickly turns to Matron "Mama" Morton (Maria McCoy) to help find an attorney to defend her.  This attorney, Billy Flinn (Timothy Mattaboni), also has another famous client, Velma Kelly (Carmen Hershey), who quickly becomes jealous over the attention that Hart is getting.  
Kelley and Hart eventually come to a common ground through a variety of songs and dances, and by the end of the musical Hart is found not guilty; however, she is now left with an empty feeling because she had grown to love seeing her name all over the front of the paper.
The musical took place Thurs. Feb. 20- Sat. Feb. 22.  
.
Leave a Comment
About the Writer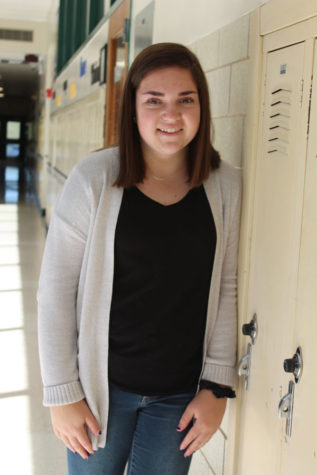 Abigail Lindsay, Editor in Chief
Abigail Lindsay is excited to share the role of editor in chief with Samantha Martin, for her third and final year on the Periscope staff.  At CHS, she...