May Athlete of the Month: Will Warren
Hang on for a minute...we're trying to find some more stories you might like.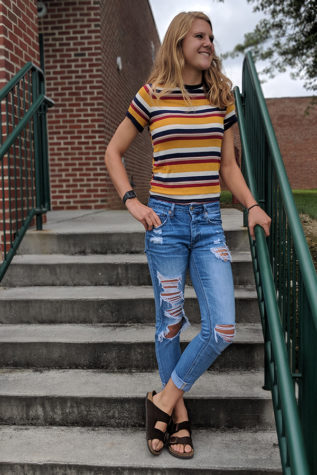 More stories from Meg Tate
This month's Athlete of the Month is senior Will Warren.  Warren has been a member of the high school baseball since freshman year and he has continued to help the team until his very last game representing the Herd.  Warren was the starting pitcher against Cumberland Valley in their only win of the season on their senior night.  The Herd battled hard to have one last win before they lost their seniors on the team.  After his successful game, we had the chance to catch up with Warren.
Q1: How long have you been playing baseball?
A1: I have been playing baseball ever since I was 5 years old.
Q2: What were your roles on the team this year?
A2: I was a starting pitcher and starting left [out]fielder.
Q3: How has playing on the high school team been a different experience than any other team you have played on?
A3: It has been different because it was with people that went to my school. I made all of my best friends playing baseball at the high school.
Q4: What was it like to beat CV in your last game in the Carlisle uniform?
A4: It was the best win I have ever had. It was amazing to beat CV, but it made it more special that it was my last home game on senior night.
Q5: What's been different about this year than past years?
A5: This year has been filled with a lot of losing. We didn't have the year that we all thought we would have, but it showed us how close we are to stay together even after this struggle-filled year.
Q6: What was your favorite memory from baseball?
A6: My favorite baseball memory would have to be the awesome trip that we took down to Myrtle Beach my sophomore year and how I become closer to everyone on the team because of it.
Q7: What are your college plans for next year?
A7: My plans are to attend West Virginia University to study sports management.

About the Writer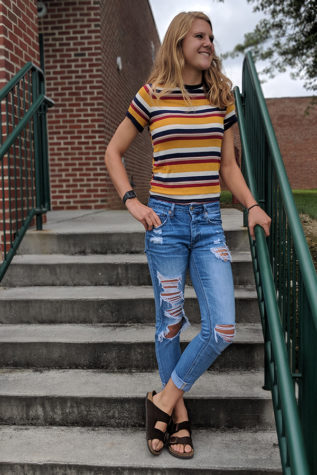 Meg Tate, Sports Editor
Meg Tate is currently a senior at Carlisle High School and this is her third year in Periscope and is the Sports Editor.  Meg is a member of the Senior...