Rising stars: CHS underclassmen participate on varsity sports teams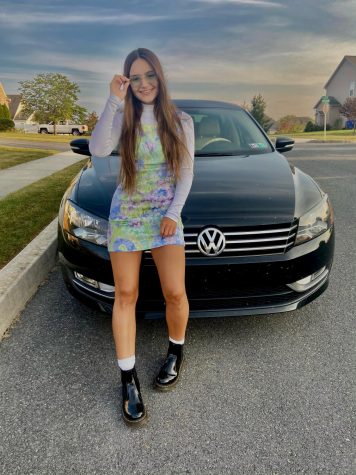 More stories from Heidi Heinlein
A freshman playing on a varsity sports team is not a common event, but Carlisle High School has those very talented, young athletes who do participate in varsity sports.
Although, making varsity is not an easy task to accomplish. With each level, the game gets harder and more competitive.
Julianna Askins has played on the freshmen girls' basketball team for both her seventh and eighth-grade years and now is on varsity as a freshman.
"The coaches look for passion for the game, skill, leadership, and a positive attitude when picking girls for the team," Askins said.
The coaches look for these qualities in hopes for their team to be as best as possible.
Askins also said, "The coach's expectations are to give 100% effort, work as a team, and be a good role model."
The players are looked up to by the younger athletes who aspire to be them one day. In some cases, such as Askins, they are on varsity and have to adjust to the new atmosphere early.
Destiny McFalls is a freshman on the varsity cheerleading team. She participated in fall cheer this past season and is now doing the winter season which consists of wrestling, basketball, and competition cheer.
Being the youngest on the team is certainly intimidating, especially when it is your first year.
McFalls said, "I was super worried about not being able to keep up, but my teammates and coaches always make sure I know what I am supposed to be doing. It's a great experience and your teammates will become some of your closest friends."
The athletes do not mind age differences. They are a team after all and trust is made between all of the players. Each player is there to try their hardest to win while playing a sport they love. They support each member of the team equally.
Some sports teams do not have the traditional JV, varsity setup, but anyone can still have an impact.
Sierra Young is currently a sophomore and swims on the CHS swim team. Last year, her freshman year, was her first time on a high school swim team and she was one of the very few freshmen on the team.
Young said, "I didn't want to go on the team thinking I was the best or being overly confident so I worked hard and tried to be a leader as much as I could from the position I was in."
Varsity teams tend to be made up of the older athletes, but not in every case. Young athletes, such as freshmen, can make the team and are treated no different for their age. As long as the qualities and skill are exhibited, any athlete can have a successful season. 
About the Contributor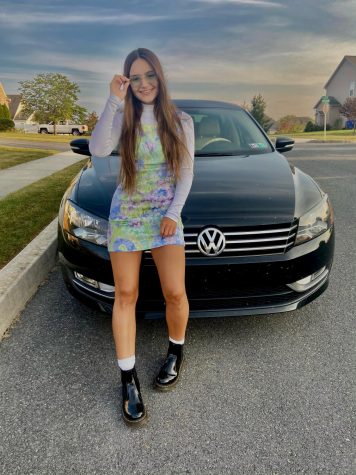 Heidi Heinlein,
Heidi is currently a senior at Carlisle High School, and this will be her third year on the Periscope staff. In previous years, Heidi has been a sports...