Volleyball double take: Regis twins finish their senior season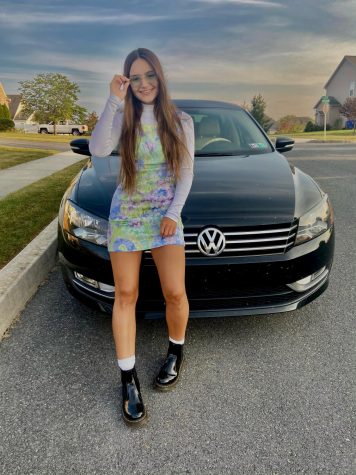 More stories from Heidi Heinlein
The Regis twins, Yanna (middle hitter) and Shay (opposite and outside hitter), are known for being big players for the volleyball program. After playing volleyball for six years and varsity for all four years of their high school career, they will be graduating in 2018 and taking new paths in the future.
 "I will be attending HACC and eventually attend a bigger college located in Virginia. I am pursuing a career in the medical field, fulfilling my purpose by helping people," Yanna said.
Not straying far from her sister, Shay said, "I may possibly go to HACC to do my general classes and then go to a college in the south to get my major for assistant in OBGYN practices."
Although they have decided to take on other things than volleyball, they have grown immensely through their years playing on the team.
Coach Dillon Costrello said, "Their attitudes have improved over the two years I have coached them."
 Even teammates have seen changes in the twins.
Sarah Kulp, senior opposite and outside hitter, said, "They used to get down on themselves after mistakes on the court. Now they don't think of the mistake; they focus on the team and the game."
Yanna and Shay have learned leadership through the past four years. They learned to set a good example for younger players who look up to them as role models.
Coach Dillon Costrello said, "My favorite thing about the twins is they are always dancing and they really care about the younger players."
Yanna and Shay bring a positive attitude to the team while keeping up the intensity and aggressiveness needed to succeed in the sport. Younger athletes can see that and strive to have the same characteristics.
Their attitudes towards the sport affect the team as well.
"They always push themselves hard in practice and stay serious while having fun," Kulp said. "They are competitive which makes other players work harder to get a block off of their hits and such. They make playing a good experience for everyone around them."
Sports can mean different things to athletes other than just hobbies.
"It gave me an opportunity to spend time around people I love and enjoy being around," Yanna said. "Being able to play something that I see as my passion makes me happy."
Shay said, "I have been able to express my passion through how I play. I have learned to develop a more positive attitude being around the girls, to be a role model and good influence for the JV."
The twins have been a great part of Carlisle volleyball for the last four years and the program will miss them for years to come. They set examples for future players and really made the family atmosphere philosophy come to life. They showed what a real team should look like: great bonds between players and positive outlook, no matter the circumstances.
About the Contributor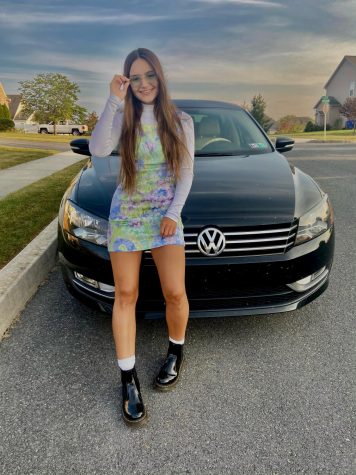 Heidi Heinlein,
Heidi is currently a senior at Carlisle High School, and this will be her third year on the Periscope staff. In previous years, Heidi has been a sports...