Better in color: Community art projects brighten up Carlisle (Editorial)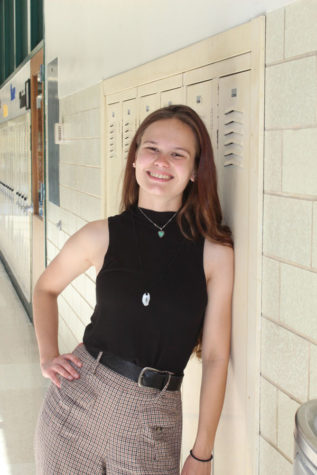 More stories from Samantha Martin
From the mural installed by Color Carlisle at St. Paul's Lutheran Church in 2018 to the "fairy doors" hidden around Carlisle this past spring, Carlisle has grown far more colorful over the past year. 
The new artwork is beautiful, and certainly gives the town of Carlisle a unique look to it. 
"The  [electrical] boxes downtown have definitely brightened up the community,"  Reese Daugherty, a junior at Carlisle High School and resident of Carlisle said. "It brings a sense of happiness and comfortableness, seeing art downtown." 
The artwork, especially the electrical boxes created during the summer of 2019, also help artists have a platform to express what they love about Carlisle. 
"
It brings a sense of happiness and comfortableness, seeing the art downtown"
— Reese Daugherty
 From its unique restaurants and shops to its history dating back to the Revolutionary War, to even the recent conservation efforts made on the LeTort and by Dickinson College, the aspects of Carlisle life reflected by the art are diverse and cover much of what makes Carlisle a great place to live. 
I have seen firsthand how these art projects unite people and bring joy to the community. A few months ago, when the "fairy doors" began popping up around Carlisle, my mother and I decided to go out and look for them.
We spent an afternoon wandering around downtown Carlisle, taking photographs of each other with the fairy doors and directing small children to different areas where we knew doors could be found. It was a wonderful bonding experience to have with my mom, and I am really glad we decided to do it.  
The fairy doors have also allowed me to connect with other youth in the community. After posting videos of my mom and I hunting for fairy doors, I got a lot of messages asking me where they could be found. I gave my friends hints as to where they were, and they went out looking for the doors. I've discussed the fairy doors with kids I've babysat for, and seen firsthand how they are inspired to be more creative by them: some kids look for fairy doors in their own backyards, while others even take their own craft supplies and make doors themselves. It is really amazing to see how this little project impacts the youth of Carlisle, and I am grateful to whoever decided to begin installing the doors.
I am not the only person who has witnessed how these new projects foster connection and bonds. Instagram feeds of students at Carlisle High School are filled with images featuring murals found on Pomfret Street and at St. Paul's Lutheran Church, and crowds of people can be found surrounding painted electrical boxes, pointing out details to one another and admiring the artwork. 
Color Carlisle, the organization that organized the effort to paint the electrical boxes, intentionally designed it so that people could interact and discuss the art, both during its creation and after it. 
According to "Artists bring color to downtown Carlisle utility boxes," an article published by the Sentinel, Color Carlisle encouraged the artists, including CHS art teacher Amie Bantz, to paint the boxes during broad daylight in June 2019, a time when a lot of residents would be out and about so that people could see them painting the boxes. They became the subject of admiration by many, something that continues to this day. 
"I see at crosswalks, families just look at the boxes, and they're talking about it," CHS junior and Carlisle resident Danielle Fevola said. "It's really cool." 
The artwork has brightened up our little town and overall made it a better place. I hope that Carlisle residents continue to create art and put it on display for the public, and I hope that the artwork continues to bring people together and make it more magical. 
Disclaimer: Articles designated as "Editorial" represent the views and opinions of the author, not the 2019-2020 Periscope staff, CHS/CASD administration, or the CHS student body.
About the Contributor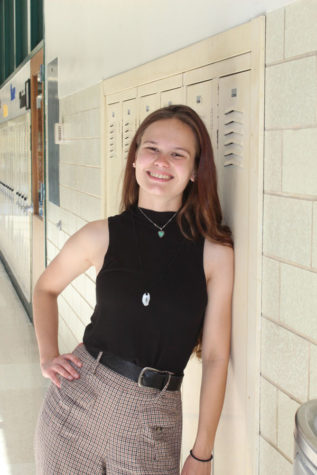 Samantha Martin, Editor in Chief
Samantha Martin is super excited to share the role of Editor-in-Chief with Abigail Lindsay during her fourth year on staff! She is also a member of several...