Homecoming Week 2014: Were the themes a hit or a miss? (Editorial)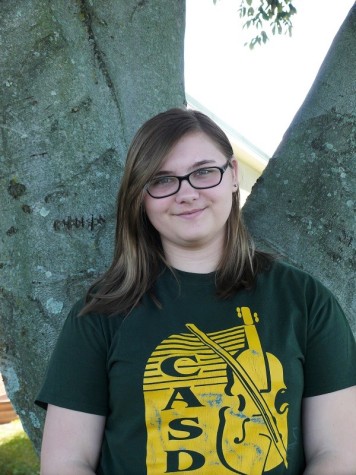 More stories from Anna Hetherington
Homecoming Week 2014 experienced some immensely successful theme days. It was an intense battle between the upper- and lowerclassmen, as per usual during spirit weeks. Ultimately the seniors came out victorious and part of their success is due to their participation in the theme days.
Pattern Day was a relatively new theme (according to various seniors and teachers who said they've never participated in one at CHS before) and ended up being a great day. Many people already own clothes that are striped, animal-printed, or polka-dotted so they easily showed school spirit without looking ridiculous. Others were less fortunate and, although they went all out to show spirit for their class, ended up looking like a clown. However, it's okay to look "bad" during Class Wars because no one honestly cares. The students in McGowan certainly didn't care how they looked and I saw next to no one in the building not patterned up. This was a hit, in the sense that even though it is not the most original idea, it had a lot of participants but also did not make students (usually) look ridiculous.
Holi-Day, although punny, was quite tacky. Some people decided to go all out, mainly the upperclassmen. I saw some people, girls I believe, dressed as Santa Claus –beard and all. Everyone who participated in McGowan went all out, but a high percentage of who I saw there did not partake in the theme. Swartz, however, although less people dressed to the extreme, had more general participants, at least with what I saw. I would consider this a miss because many students did not even bother to try to dress up. Regardless, it was definitely amusing to see some of the costumes, no matter how subtle.
Related: Homecoming Spirit Week 2014 (photos)
The battle of the grades was put on hold temporarily as the dual changed to Country Vs. Country Club. I saw the snazzy and the shabby in both buildings. While a surprising amount of people actually own sweater vests, others took a different approach to Country Club and wore a suit and tie (cue JT,) although that seems a little much. The Country students went about their outfits with other means, as to be expected. A majority of the "country folk" was dressed in camouflage and while the day's alternative name was "Camo Vs. Sweater Vests," I disagree with the logic. Country is more about the blue jeans, high boots, and big hats rather than the ability to blend in with the tree behind you. This day was a miss for me simply because it was not consistent. Although many people participated, I don't see the desired connection between Country and Camo, and Country Club and Sweater Vests.
The idea of school unity was left in the dust as Class Colors took over. As usual, it was a hit because people are (somewhat) allowed to be uncouth to classmates because of their rank in the high school hierarchy. Very few people did not participate on Friday (namely freshmen who decided against wearing brown and the occasional sophomore, junior, or senior who refused to be spirited) and it varied the most in level of energy. The fully body alien suit was one extreme while others wore a simple ribbon with their class color.
Overall, many people seem to highly enjoy Homecoming Week 2014. Each day experienced people dressed to the extreme and stragglers who believe themselves "too cool" to support their grade. Class Wars was a hit, as to be expected, and hopefully next years themes will be even more successful.
Disclaimer: Articles designated as "Editorial" represent the views and opinions of the author, not the 2014-2015 Periscope staff, CHS Administration, or the CHS student body.
About the Contributor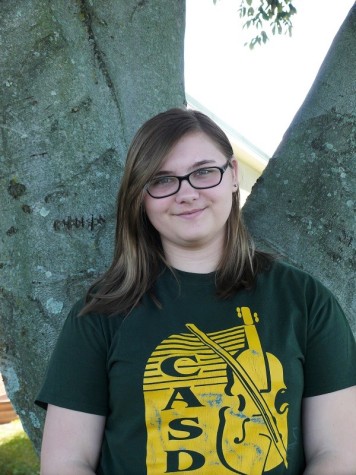 Anna Hetherington, Perspectives writer
Anna is a tenth grader at CHS and this is her first year on Periscope. She is in charge of managing the online polls, as well as writing for the Perspectives...