Cookie 'luv': Chemistry class uses baking to learn about chemical reactions
Sometimes science can lead to sweet results. 
On March 28 and 29, Robert Parker's Honors Chemistry classes went to Theresa Dixon's family and consumer science classroom to complete a baking lab. The students used their knowledge of dimensional analysis and chemical reactions to bake the perfect batch of chocolate chip cookies. 
"Baking is tasty chemistry," Parker said. "Every chemical equation is a recipe for making some substance. With this lab, I wanted to highlight the connection between chemistry and the real world."
Parker was excited to get the opportunity to introduce this lab to his curriculum after the limited lab possibilities during the last two school years; Parker joined the CHS faculty in 2019.
After an entire class period of completing conversions using a recipe provided by Parker, the students stepped into the kitchen and put on their best aprons.
Following COVID-19 mandates, the classes were split into groups of 3 or 4 and given a kitchen in F115 to turn their calculations into tasty chocolate chip cookies. 
Many students had a great time, taking a break from beakers and lab goggles, in exchange for whisks and oven mitts.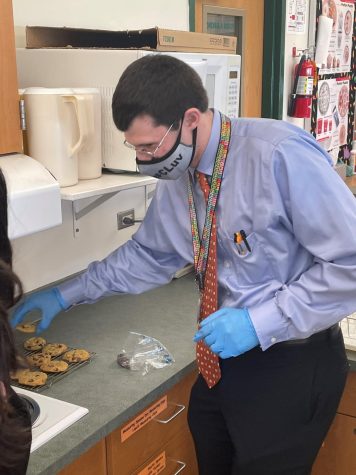 "I think it really helped apply the chemistry we learned in class to real-world situations, like baking," sophomore Selah Nieratko said.  
For Colby Williams, a junior in the Culinary Arts program, the lab offered a blending of his worlds.
"The part of the lab I enjoyed the most about the lab was how chemistry ties into a passion that I have," Williams said.
Parker took it upon himself to taste test every group's cookies to determine the grade each group would receive in combination with their calculations and actual performance of the task. 
"If a group doesn't have a calculation done correctly, the way I'm going to find out is by tasting it," Parker said.  "It is also exciting to see the students so excited when everything is done correctly and their cookies taste good."
At the end, most groups got to take a bag of their cookies with them, had they made enough to do so, and got to share them with their other peers. 
Leave a Comment
Want to help the Herd? Please consider supporting the Periscope program. Your donation will support the student journalists of CHS and allow us to purchase equipment, send students to workshops/camps, and cover our annual website hosting costs.
About the Contributor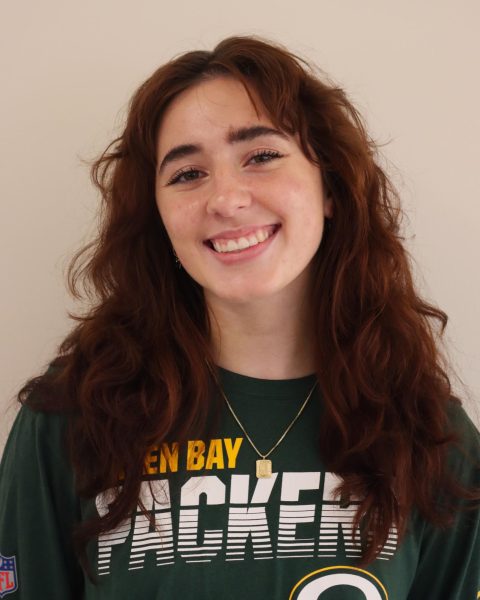 Jenna Coller, Editor-in-Chief
Jenna is a senior at CHS and this is her third year on Staff. She loves reading and her favorite books are Normal People by Sally Rooney and The Bell Jar...