Overcoming obstacles: New grading policy and credit recovery plans give students a second chance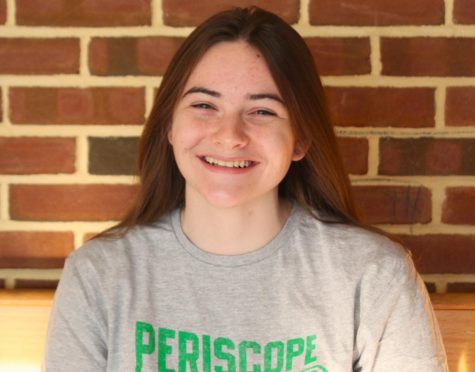 More stories from Hannah Stoner
Paying attention to grades is something most students should be doing as we approach the end of the school year. The chaos of this school year and the constant transitions between tiers, however, may have made it difficult for many students to focus on their classwork. With that lack of consistency in scheduling, extra stress has piled up for both teachers and students. In an attempt to relieve the stress surrounding grades and assignments, the district has introduced a change in the grading policy and new credit recovery plans. 
Most teachers place a zero percent in PowerSchool on missing assignments. Now, with the new change in the grading policy, many teachers are placing a fifty percent. A fifty is still considered an F on our district's grading scale, but it does not affect a student's overall grade as drastically. This is a way of relieving some of the stress students have when they see changes in their grades. 
Geoenvironmental science teacher Audrey Wronski said, "I've changed how I am handling zeros. I am not putting zeros in to mentally make it feel easier. It feels easier to go from a 55 to a 65 than from a 10% to a 65." 
This year, grades have had a huge impact on students and their school work. Grades play a key role in a student's success in school and in their future. With a change in the system, it is important to know how it affects the students. 
Junior Cheney Thompson said, "So many kids have felt hopeless and feel like they have dug themselves into a hole, so this gives them a little extra help to catch up."
Thompson added, "It also allows students who have been doing all their work to miss one assignment every now and then and not be impacted as much as they would normally." 
Credit recovery plans have also recently been provided in order to help students who might not have passed the first two marking periods. These plans reflect our district's quality points system, which requires students to earn four quality points in every class they take to pass for the year. 
Michael Gogoj, CASD's Director of Curriculum and Instruction said, "We are providing a credit recovery option that is similar to summer school. Students will have the opportunity to complete specific tasks, as assigned by their teachers, in order to show they learned important content or skills." 
Teachers who had failing students in the first two marking periods are required to give those students materials that will test their knowledge of what they missed during the first half of the year. These include old assignments that might not have been submitted, new tasks that demonstrate an understanding of what was taught, and assessments that quiz the students on previously taught course material. 
Although the plans do recover the credit, they do not change grades or boost GPA. The plans are simply a way of providing students a second chance due to the circumstances of the school year, and as of now, these changes are only in place for this year. 
"So many of our students faced additional challenges and responsibilities at home, and the situation was made even more difficult because we were only in school together for two days each week," said Gogoj. "The CASD administration and faculty wanted to approach this year with grace and flexibility when it came to grades and opportunities for students."
It is also important to remember that students should be completing their current work while trying to make up assignments or work on a credit recovery task. The deadline for completing these tasks is April 30, but if students are looking to work on recovering a credit, they need to be able to manage their time wisely. It is highly encouraged that students who need it, partake in the credit recovery and that such an opportunity is not taken for granted. 
This school year has been challenging for most individuals and we have all certainly learned a lot about how to approach things. Change is something everyone has to adapt to. The new district changes provide students the opportunity to catch up with their courses in order to make the most of this year and let them achieve their full academic potential.
View Comments (4)
Want to help the Herd? Please consider supporting the Periscope program. Your donation will support the student journalists of CHS and allow us to purchase equipment, send students to workshops/camps, and cover our annual website hosting costs.
About the Writer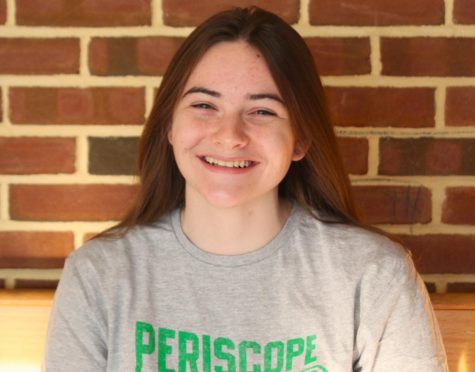 Hannah Stoner, Sports Editor
Hannah Stoner is a junior at Carlisle High School. She is excited and proud to be returning to the Periscope staff for her third year as journalism has...