CHS bests the tests: Score, participation increases in ACT and AP exams
Hang on for a minute...we're trying to find some more stories you might like.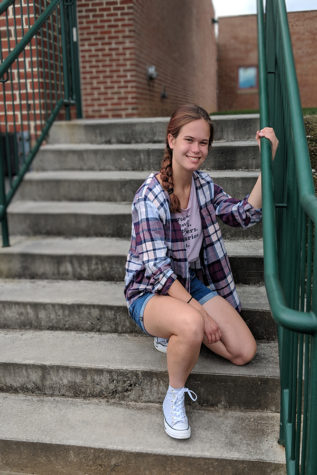 More stories from Samantha Martin
This article was previously published in the Fall 2017 Periscope magazine.
Knowing that a student's test scores are vital to the college admissions process, Carlisle High School's teachers and administration are devoted to helping students score highly on the exams. This devotion, along with the hard work of the students, has resulted in Carlisle High School becoming a stand-out school when it comes to test scores.
AP Exams Push Students
Over the past four years, Carlisle High School has seen an increase in both AP exam test takers and qualifying scorers, something Jay Rauscher, CHS' head principal, is proud of.
He credits the increase in test takers, and thus an increase in higher test scores, with a new policy concerning AP classes that Carlisle adopted two years ago.
"Part of that is because of the new approach we've taken to AP and honors courses, in which we have removed the prerequisites and what I call "barriers" to getting into those classes," Rauscher said. "Students no longer have to fill out applications to get in those courses, and students no longer have to meet a grade requirement. We're giving greater access to students, and they seem to be taking advantage of that, which we're really pleased with."
CHS students have always been fairly successful when taking AP exams. In 2013, 135 Carlisle students took at least one AP exam, and 75% of those students received a 3 or higher. This was nearly 15% more than the percentage of test takers globally who received a 3 or higher.
In 2017, 76% of the 182 test takers received a 3 or higher, compared to 60.3% of all test takers globally.
"Our students have always performed well on AP exams," said Rauscher. "Students who choose to go into AP courses tend to be very serious students who have a higher regard for their academics and want to be very successful and are looking at their post-high school plans and options, and doing well on AP courses and exams are part of that process."
Dr. Karen Quinn, the Director of Curriculum for Carlisle Area School District, said that she feels the district's focus on both national and state standards helps students succeed on these tests. "I think we're always looking at revising our curriculum, and keeping it as current as possible, so these days both state and national standards when we write a curriculum, so that we can get a broader look at what we should be teaching students, rather than just what Pennsylvania says we should be teaching," she said.
Rauscher said that Carlisle has begun to adopt new, nationally-recommended strategies too.
"We are now doing the National Math and Science Initiative program, or NMSI program, which is going to provide what we feel is the academic support for our students to become even more successful in testing," said Rauscher. "So what we anticipate is, for the numbers to continue to increase, but now we're really expecting the number of qualifying exam scores to increase as well."
In order to prepare for the AP exams, CHS and NMSI have teamed up to provide them with extracurricular study sessions for the English, science, and math AP exams.
"On October 21, we had our first ever Saturday study session for AP English students. Every student in an AP English course was invited to attend," said Rauscher. "The exciting part was, we had over 80 AP [English] students in attendance for that Saturday session, and that's out of about 104 AP English students. About 80% of our eligible students attended that help session."
According to the CHS counseling office, approximately 230 students are registered to take AP exams in May 2018. This is a 15% increase from May 2017.
A Class ACT
Carlisle High School has also achieved success with the ACT exam, a highly recognized college entrance exam that evaluates a student's skills in reading, writing, math, and science.
"I was extremely pleased with the fact that we have more students taking the ACT, again, students thinking about their post-high school education career," said Rauscher. "They're getting themselves better prepared and, as you can see from the test results, they are outstanding."
The number of students in the school who took the ACT has doubled over the past four years. In 2013, out of the 26,171 students in the state of Pennsylvania who took the ACT exam, 42 of them were CHS students. In 2017, 81 of the 30,987 students in Pennsylvania who took the ACT were from Carlisle.
The composite score of CHS students has risen 0.7 points over the past four years: in 2013, the average composite score was 25.0, and in 2017, it was 25.7. This score is also two points higher than the state average composite score, 23.7.
Rauscher believes that these high scores are a result of the hard work put into teaching by CHS' teachers.
"I think it has to do with our teachers; they have worked hard in recent years on professional development, and working on using the best methods possible in instruction and planning. I think our teachers are doing a really good job working with our students and instructing them on what they need to be successful in the coursework, and to be prepared for tests and exams."

About the Contributors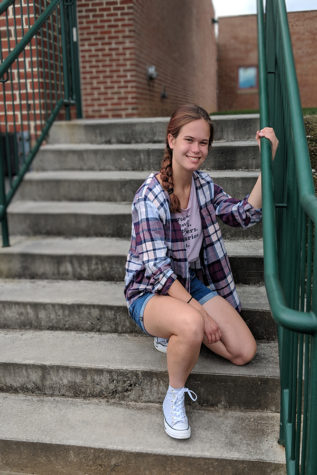 Samantha Martin, News Editor
Samantha Martin is back: back on the staff of Periscope for her third year, and back as news editor for her second. In addition to Periscope, Martin is...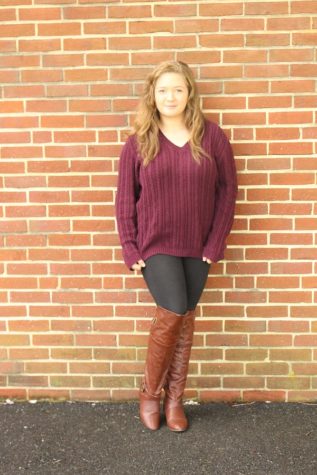 Mackenzie Miller, Photographer & Photo Editor
Kenzy is currently a freshman at Carlisle High School. This is her first year on Periscope and she is a photo editor and photographer. While not getting...