It's showtime! Broadway slowly recovers from pandemic shutdown (Editorial)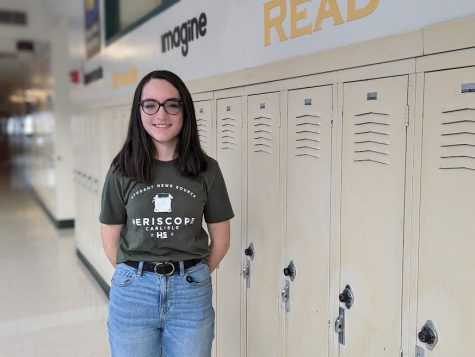 More stories from Emma McShea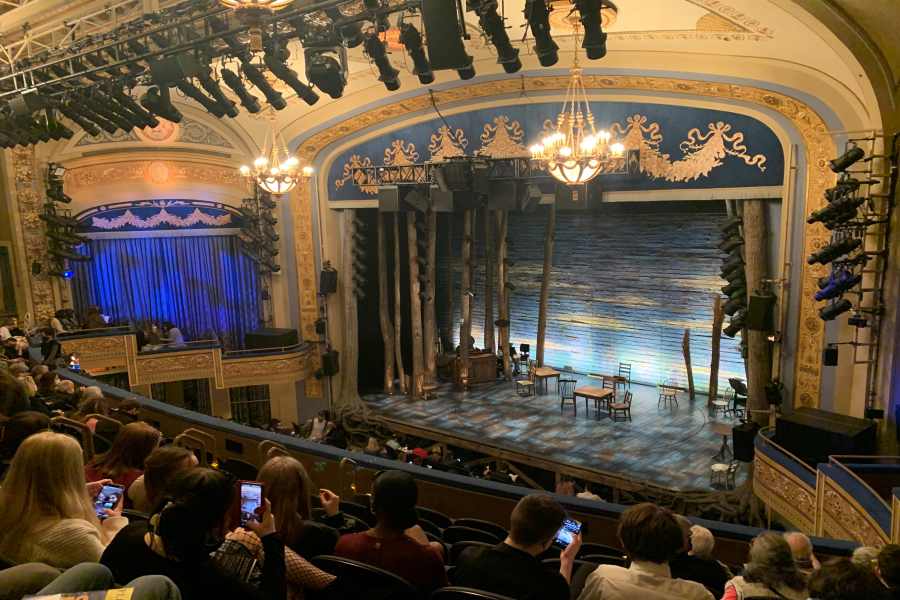 On March 12, 2020, Broadway was forced to shut down due to Covid-19. Thousands lost their jobs and all 41 Broadway theaters closed, resulting in the longest shutdown in Broadway's history. This was a devastating blow for the theater and many people longed for the "beating heart" of Manhattan's return. 
The successful return of Broadway is crucial for the comeback of New York seeing as it is one of the main tourist attractions; thousands of people rely on theater to bring entertainment. As well as providing jobs, losing it would be incredibly crushing to many. 
In September of 2021, Broadway finally made its long-awaited comeback and in a time of uncertainty, it opened at full capacity with Covid-19 safety protocols being put into order. Vaccines would be required for everyone over the age of 5, including the cast and crew, as well as mask requirements for audiences. Many were thrilled for the reopening and flocked to theaters. 
Popular shows include The Music Man, Wicked, Moulin Rouge! The Musical, and much more. Performers and the crews regained their jobs and people were looking into the future of Broadway with great hope as the Theater District recovered. 
Since Broadway's reopening, shows such as Waitress have closed but that hasn't taken away from the splendor that decks the streets of Broadway; it seems like Broadway is doing relatively well; however, there are some problems. 
Although people are thrilled to have it back, a big chunk of Broadway's audiences is still missing. With Covid-19 still being a relevant concern with many along with mandates and policies, people just aren't going to visit New York as much anymore (though New York did relax many of their restrictions on February 10). At the start of the pandemic, tourist levels dropped by 67% and it's been a slow and gradual increase but it's causing a toll on theaters. 
Tickets are being sold at a range of prices; The Music Man tickets start at $99.00 while Hadestown tickets start at $49.00. Shows tend to go up to around $300-$400 depending on your seat. With that, there are complaints that ticket prices are too expensive but this has nothing to do with Covid. Tickets have always been on the more pricey side, but people are wondering if Broadway should still be charging that much during this financially struggling time.  
Despite the regulations and pricing, it looks like Broadway is finally coming out of the dark. Ticket sales have been steady, although some shows are doing better than others. More mainstream shows such as The Music Man and Hamilton are doing much better than Birthday Candles and Take Me Out. New York's slow return to normal has been helpful. The change of Covid policies is affecting Broadway, but on April 30 masks and proof of vaccination will no longer be required to attend theaters.
All that can be done for now is only hope that over time the confidence of theater-goers will grow and Broadway will bounce back to its usual magnificence that it's known for. The grandeur of Broadway is sitting in anticipation and everyone in the community is holding their breath for its full comeback.
We'd love to hear about your Broadway experiences! Tell us more in the comments and you could win a free t-shirt.
View Comments (1)
Want to help the Herd? Please consider supporting the Periscope program. Your donation will support the student journalists of CHS and allow us to purchase equipment, send students to workshops/camps, and cover our annual website hosting costs.
About the Writer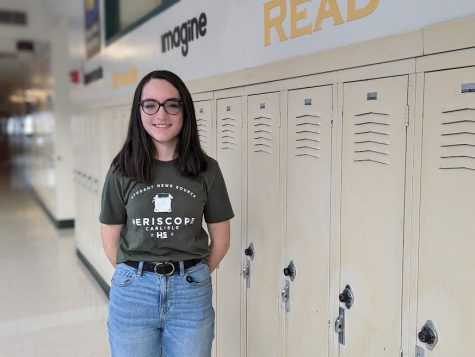 Emma McShea, Staff Writer
Emma is a freshman at Carlisle High School and this is her first year being a member of the Periscope staff. She enjoys musical theatre, watching tv, baseball,...